King es una de las estrellas de los Piratas de las Bestias y la mano derecha de Kaido. Desde su debut en el capítulo 920 del manga, su rostro ha estado cubierto por una máscara negra, y Queen también reveló que nadie podía ver su cara aparte de Kaido. Sin embargo, durante la lucha contra Zoro, el manga de One Piece finalmente revela el rostro de King.
En el capítulo 1035 de la serie de mangas de One Piece, Zoro se enfrentó a King en una pelea uno a uno. Inicialmente, todos los ataques de Zoro no fueron efectivos contra King. Sin embargo, a medida que la serie de manga continúa, Zoro es capaz de aprender cómo funciona el poder de King.
Justo después de descubrir cómo funciona el poder del enemigo, Zoro inicia un ataque que destruye la máscara que cubría la cara de King. Seguramente, King sintió el ataque, ya que la sangre se derramó de la máscara tras romperse.
Traducción realizada con la versión gratuita del traductor www.DeepL.com/Translator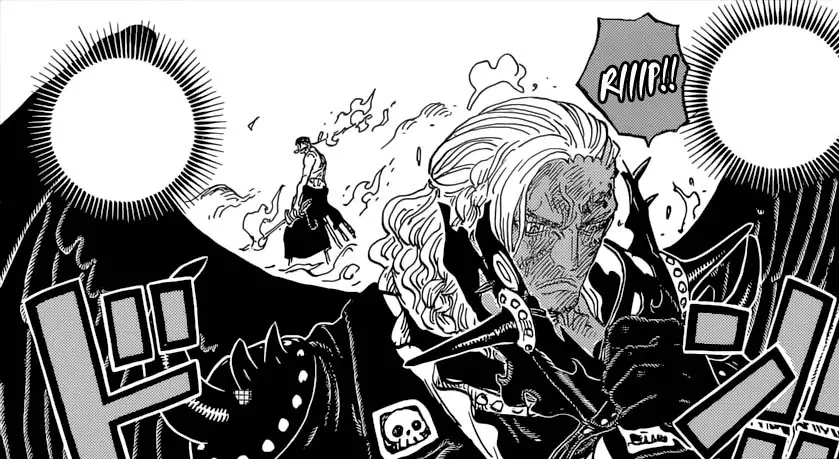 Con la mitad de la máscara ya destruida, King decide quitársela totalmente, revelando su rostro completo. Como se ve en el capítulo, King tiene el pelo blanco, la piel marrón oscuro y las alas negras. También cabe destacar que tiene un tatuaje en el lado izquierdo de sus ojos.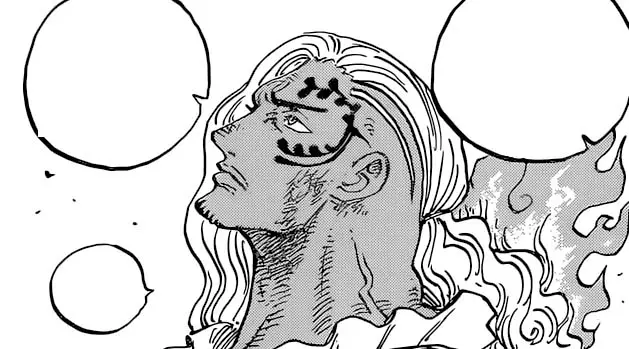 El combate de King y Zoro aún está por decidir, pero el cliffhanger del capítulo 1035 parece sugerir que el espadachín de los Piratas del Sombrero de Paja fue capaz de atravesar la piel del lunar.
¿Qué opinas de la revelación del rostro de Rey? ¿Estáis emocionados por saber más sobre su raza y origen?
Explore One Piece Theories
Do you love reading One Piece theories? If so, please check our One Piece theory section and tell us your opinion about the theories and predictions that we publish.
More About One Piece
One Piece follows the story of Monkey D. Luffy, a young man who becomes a rubber man after eating Gomu Gomu no Mi. Luffy dreams of becoming the next pirate king. Luffy sets sail for the Grand Line, aided by his crew and other friends, in search of the treasure known as One Piece.
One Piece is a Japanese manga series written and illustrated by Eiichiro Oda. Shueisha published the first serialization of the manga in 1997. Currently, One Piece already has 99 volumes. One Piece also received its own TV anime adaptation, as well as several anime films.
For more updates on One Piece and other new manga and anime, follow us here.