Boruto: Naruto Next Generations just dropped its newest manga chapter, and as expected, manga author Masashi Kishimoto surprised fans with another epic chapter. After finding Eida to aid Code's mission, the latest Boruto: Naruto Next Generations manga introduced another deadly character.
In Chapter 59, we got to see the return of Code and Eida, who are having a meeting about their next move against their enemies. With the power of clairvoyance, Eida was able to give details about Kawaki and the ongoing events around the globe.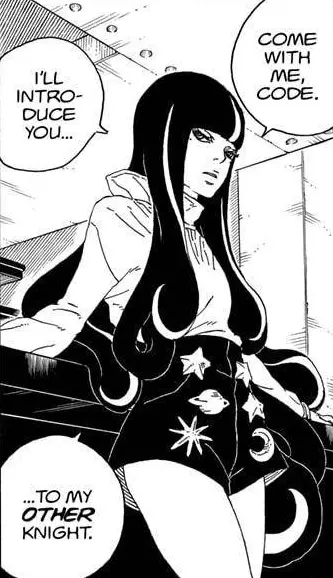 Apart from the Otsutsuki, the manga continues with Eida inviting Code to meet someone who can kill her. Eida brings Code to the same area where she got freed. Code was surprised to see another cyborg who had been saved from destruction.
Shortly after, Eida asked Bug to open the capsule. He looked into the capsule with a code and found nothing. Code was caught off guard when someone jumped on his back. Code tried to attack him, but Eida immediately stopped him.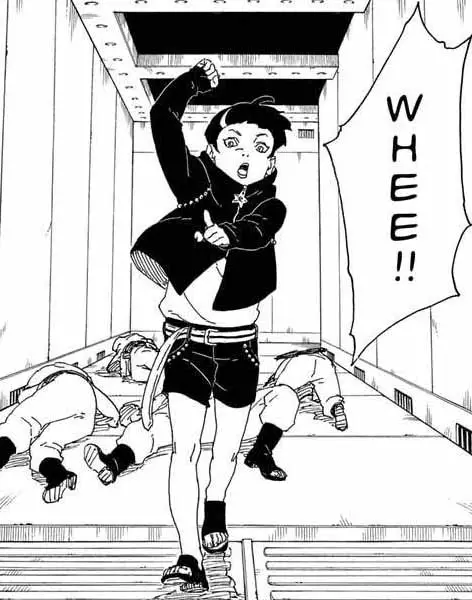 It turns out that the kid riding on Code's back is Eida's younger brother, named Daemon. Eida introduced Daemon to Code, where the kid also showcased his deadly moves.
With the addition of a new ally, it seems that our protagonists in the Boruto: Naruto Next Generations manga series will really be having a hard time. Judging the capability of Daemon, a face-to-face attack might be difficult.
More About Boruto: Naruto Next Generations
Boruto: Naruto Next Generations is a sequel to Masashi Kishimoto's Naruto: Shippuden series. The manga was originally written by Ukyo Kodachi but it was passed to Masashi Kishimoto after some chapters.
Boruto was serialized in May 2016 by Shueisha and become part of the Weekly Shonen Jump magazine. As of writing, the manga series has already garnered 13 volumes since its serialization. The series already got its own anime adaptation which started airing in April 2017. But before the start of the anime, a Boruto movie has been released in 2015.
For more updates on Boruto: Naruto Next Generations and other new manga and anime, follow us here.