The latest chapter of Boruto: Naruto Next Generations manga has been dropped. Manga fans can now read the new chapter of the series on Viz and Manga Plus.
The release of the previous chapter brings a lot of expectations, especially for Amado's action. Now, the manga series is heading to Chapter 61. In this article, we will be sharing with you all the details that we know about Boruto: Naruto Next Generations Chapter 61.
Boruto Chapter 60 Highlights
The manga starts with Shikamaru talking about Code. According to Konoha ninjas, Code has already a lot of marks in multiple villages where he can easily travel. Shikamaru was frustrated with the fact that it's taking too much effort just to handle one guy.
Amado Creating a New Powerful Ally
Sumire Kakei was seen with Amado. Boruto's friend tried to ask Amado about his plans, but unfortunately, the former Kara member declines to share more details about it.
But to clear the fear of Sumire Kakei, Amado clarified that his plan is for a personal matter and he won't do wrong by Konoha. In fact, Amado revealed that with the technology that he is sharing with Konoha, a new powerful ally may appear anytime soon.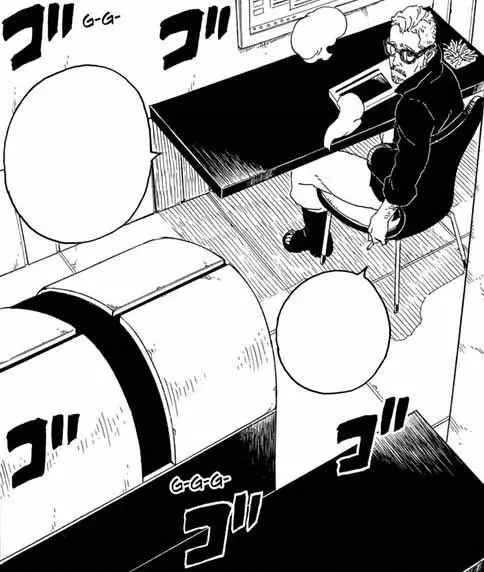 Code Demonstrates His Power to Daemon
After witnessing some of Daemon's power in the previous chapter, Code also demonstrates his ability to the kid. Using his power, Code was able to sneak Bug out Daemon. Code also confirmed that he can move transport one person at a time using his power.
Daemon was impressed to see Code's power. Shortly, Code asked for more details about Daemon's power. Daemon is about to tell more of his abilities but Eida stopped him.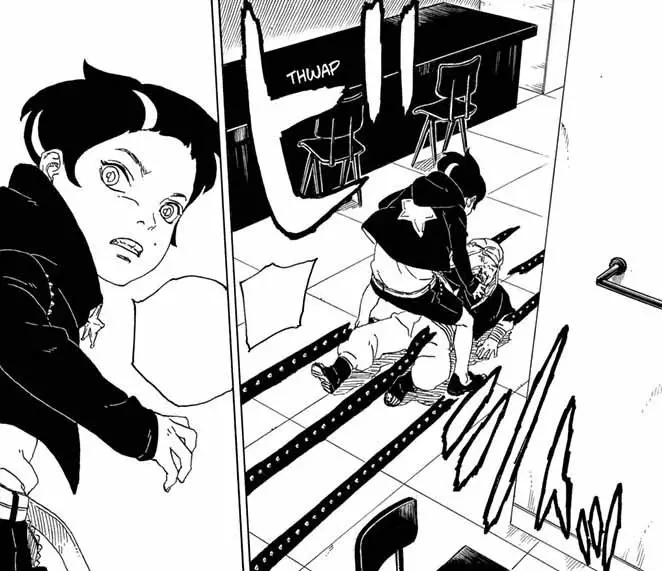 Kawaki Receives a Forehead Protector
Naruto found Kawaki on top of Konoha's face statues. Naruto asked Kawaki to go home as Hinata cooked something for him. On their arrival, Kawaki was surprised upon seeing the party. It turns out that the Uzumaki's prepared something to eat as part of Kawaki's welcome party.
During the dinner, Boruto told Kawaki that he has a gift for him. Boruto brings out his Konoha forehead protector and gave it to Kawaki.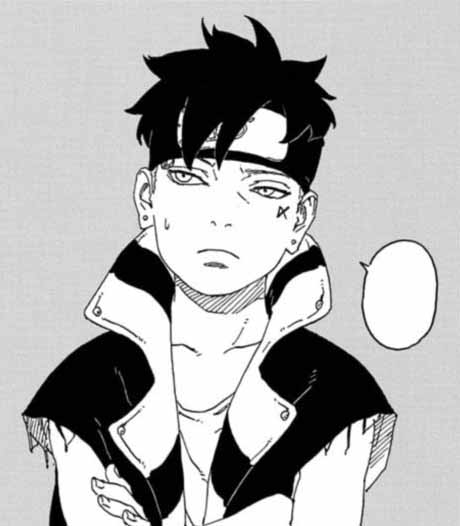 Boruto Chapter 61 Predictions
As seen in the last spread of the chapter, Kawaki vowed to protect Konoha and the seventh Hokage. With the words that Naruto told him before falling asleep, it seems that it reached Kawaki's heart, and finally makes a decision.
In the previous chapters, Amado offered Kawaki to revive his Karma. Amado told Kawaki that he's no longer Isshiki's vessel and the Karma will be a sole weapon. With the incoming threat that Code possessed, it seems that Kawaki will return to Amado to revive his Karma.
Boruto Chapter 61 Release Date
Boruto: Naruto Next Generations Chapter 61 will officially release on August 18, 2021. For those who are still not aware, the Boruto manga series is only getting one new chapter every month. Now that Chapter 60 has already been released, fans will have to wait for the new manga installment next month.
Boruto: Naruto Next Generations is currently available on Viz and Manga Plus.