The 2nd chapter of the Choujin X manga series is now available online. If you haven't read it yet, then check out the official distributors of the manga. In this article, we will be discussing the upcoming Choujin X Chapter 3. We will also be sharing the potential release date of the next chapter, as well as the recap of the previous manga installment.
Choujin X Chapter 3 Release Date
Unlike any other manga series, the newest manga by Tokyo Ghoul author Sui Ishida does not have a firm or precise release date.
The first chapter of Choujin X first appeared on May 10, 2021. It was followed by Choujin X Chapter 2 on June 29, 2021. As you can see, the gap since the release of the first and second chapter is 50 days, or almost 2 months. Each chapter of the manga also consists of around 80 pages, which is one of the reasons why the production takes too long.
Given that we already have this time frame, we can assume that the Choujin X Chapter 3 will also be released within the next two months or less. While there is still no official release date for Chapter 3, we're assuming that a new chapter will be out before the end of the month of July 2021. Or, most likely, during the first two weeks of August 2021.
The final release date of Choujin X Chapter 3 is yet to be revealed. Once we find any news related to this matter, we will update this post as soon as possible. If you don't want to miss the schedule, we recommend following us on Twitter or Facebook.
Choujin X Chapter 2 Recap
The manga continues where it has been dropped off. The first few pages of the previous chapter see the reappearance of Ely. Ely found herself waking up in an unfamiliar place. We see her inside an airplane that has crashed due to Chandler Hume's power in the first chapter.
Chandler Hume Chased Down Ely
Ely asked for the help of the people who found her. Unfortunately, these people were killed by Chandler Hume. At the same time, Chandler Hume started chasing the kid. Ely found a tractor and used it to escape, but he was chased by some random people after being threatened by Chandler.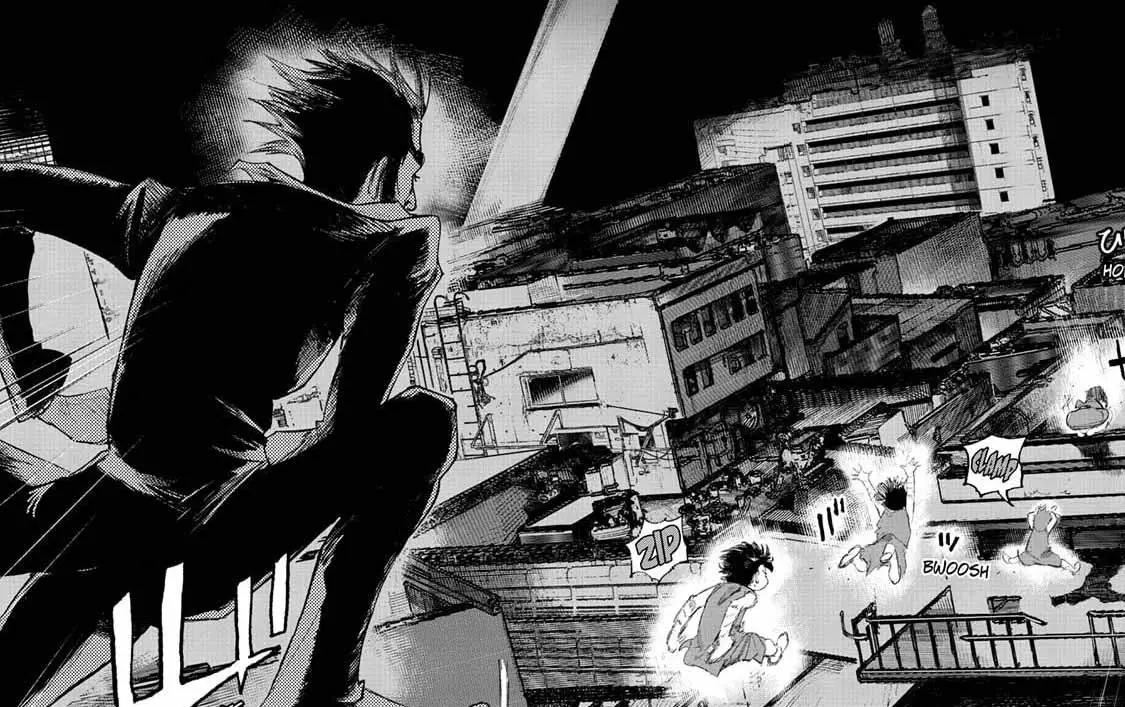 While trying to escape, Ely fell down the cliff and Chandler managed to catch her. According to Chandler, Ely was infected with his power. This resulted in Chandler telling Ely about teaching her. Ely, on the other hand, rejected it and told Chandler that his power was as bad as a turd. These words from Ely annoyed Chandler and expressed her anger towards the kid.
A Choujin Saves Ely
With the threat that Chandler possessed, Ely was in a dangerous situation. But, thankfully, someone arrived and assisted Ely in dealing with Chandler's rage.
Similar to Chandler, this individual easily manipulated things around him, including the cars, motorcycles, and the tractor that Ely had used earlier. Chandler was crushed by the Choujin's power.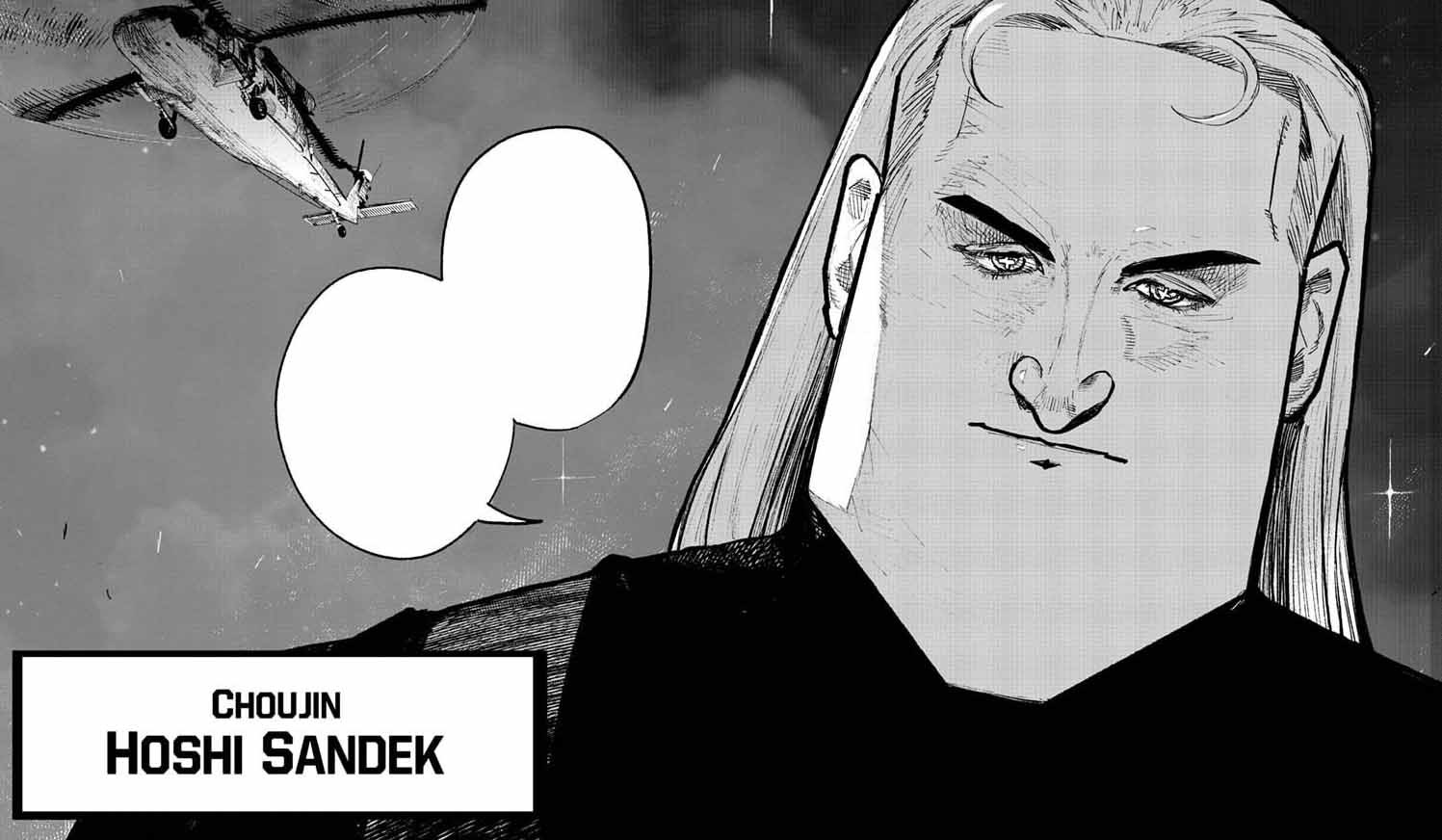 It turns out that the one who saved Ely was Hoshi Sandek, Yamato Prefecture's Choujin Protector. Hoshi's identity is yet to be explored, but judging by his debut, it seems that he's a well-known individual in the world of Choujin.
Tokio Kurohara Becomes a Choujin
The last few spreads of Chapter 2 feature the main character of Choujin X. Tokio was seen in the bathroom with his face still not returned to his human form.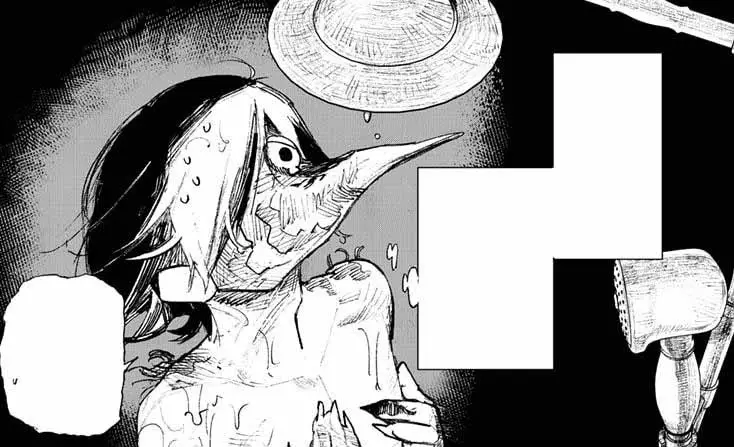 Previously, Tokio and Azuma were seen holding a syringe with a substance that turns the user into a Choujin. We also got to see Tokio fight Takeyama while he was in his Bestial Choujin form. The chapter ends with Tokio being worried about his appearance and being a Choujin.