Manga author Sui Ishida has dropped the latest manga chapter of Choujin X. The new chapter continues where it has been dropped off and many fans are now thrilled to see Tokio's full beastification.
This Choujin's transformation was first seen when Nari transformed into her full beastification. While Tokio is being chased by Nari, Ely appeared to rescue him. Using Ely's power, Tokio was saved from Nari. However, it seems that the enemy, Nari, is not going to let it slide as she transformed into her full beastification.
Knowing that Ely is still not used to her power, Nari easily took her down. Currently, Ely is in a life and death situation and only Tokio can help her. Tokio witnessed how Nari transformed and he tried to imitate it and it seems that he managed to transform into his full beastification form. As seen in the last spread of Chapter 6, Tokio's hands changed into that of vulture claws.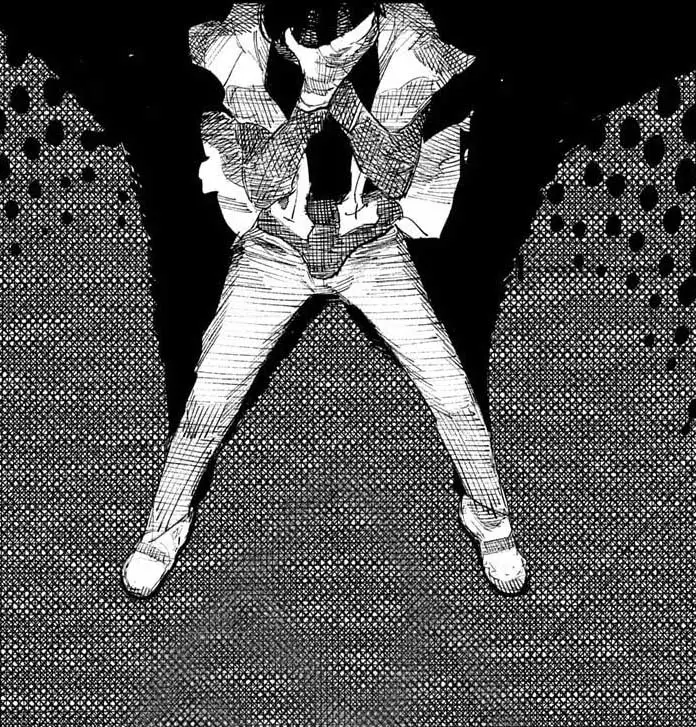 Did Tokio really manage to get this new form? Will he be able to defeat the White Snake Choujin?
More About Choujin X
Choujin X follows the story and adventures of Tokio Kurohara and Azuma Higashi. These two young people live in Yamato Prefecture, a district where some areas were destroyed by the Choujin. Choujins are humans with supernatural powers, which most of the time cause the destruction of the surroundings. One day, Tokio and Azuma encountered a Choujin. They are both being pursued. Having no chance to escape, Tokio and Azuma decide to become a Choujin. Their newly acquired power forced them into an unavoidable battle.
Choujin X is a Japanese manga series written by Sui Ishida. The manga has been serialized by Shueisha and started its publication on May 10, 2021. Choujin X is also published simultaneously in English on the official partners.
For more updates on Choujin X and other new manga and anime, follow us here.