Ah, Demon Slayer! Probably the most popular anime in the otaku world since its release, and certainly the manga that has sold the most volumes in the last 2 years. I followed closely all the milestones that this series has achieved along its trajectory since the fateful episode 19, then when they announced the Demon Slayer anima film, they literally became the most profitable and best-selling anime film in history.
But many people are still wondering if the Demon Slayer: Kimetsu no Yaiba: Mugen Train 'deserves' to be the most successful film in the Japanese film industry? Or is it just hype?
And well, who am I to deliver a verdict of such a length in the course of this criticism? I'm just Shonen Daily. So, do not expect to read my text and think that I will discover the reasons that make the Kimetsu no Yaiba: Mugen Train without brakes that everyone knows. I even talked a little about the subject in some lost texts out there, but I never reached a denominator.
In fact, I will never arrive. And no one will ever arrive. It is anybody's guess. The elements are there, but many other works have already brought similar things, but nothing has ever come close to this Kimetsu explosion.
But, anyway, despite what it looks like, I can tell you that Demon Slayer the Movie: Mugen Train is a great shonen beating film, and if you, like me, are "saturated" by Demon Slayer after everything the series has already conquered and feels that it is overrated, keep reading because, as said, I am saturated, with the verb "to be" in the present.
However, even so, the Demon Slayer film still moved me, and it will move you if you allow it.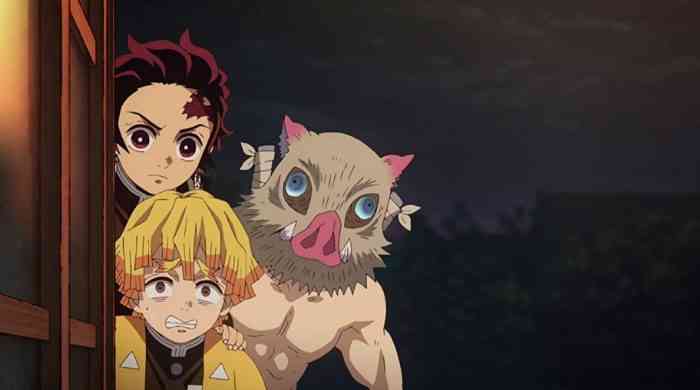 The Thrill of Demon Slayer: Mugen Train
In the story of the film, we follow Tanjiro, Inosuke, and Zenitsu on a new mission: to investigate the train where people are disappearing before they arrive at their destination. There, they soon encounter Rengoku, one of the 10 Hashiras from the Demon Slayer Corps.
Inside the train, now Tanjiro and his colleagues, with Kyojuro Rengoku, will need to deal with the problems caused by demons who will try to put an end to them (and all the other 200 people who are on the train).
But next to them, we have that lesser Demon Moons left over from the first season after Muzan decided to annihilate all the other minors. There remained, then, a smaller buffed the demons.
In other words, we can say that there are no longer so many super-strong demons protecting their master, which brings our heroes closer to their ultimate goal: defeating Muzan.
I admire that in Demon Slayer, despite what many may think because they haven't read the manga yet, I believe we won't see the bizarre escalation that almost every shonen of punk has. You know, that thing of "always appearing a stronger enemy, until the publisher cancels the manga".
In Kimetsu, this does not happen, and this alignment of expectations is clear on Mugen Train. After all, after seeing Rengoku in action, one of the 10 Hashiras, perhaps the second strongest (I think), how could the series scale up to more powers without becoming Dragon Ball? There was no way. And fortunately, Koyoharu Gotouge, the author, chose not to make this climb.
With that in mind, everything there now seems much tenser. You have no idea what will happen or what will happen. Excitement. Hype. Everything gets better as the film progresses, and thanks to the magnificent animation of the ufotable studio, there's no way a Shonen fan won't be excited and thrilled.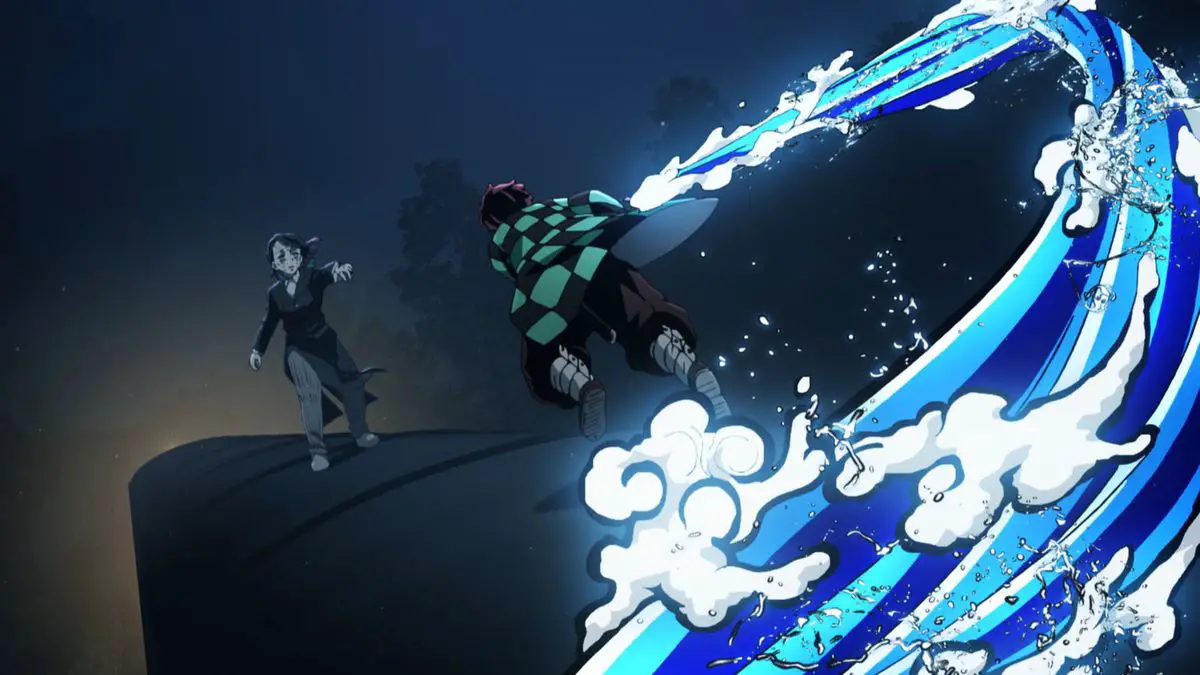 Epic Powers, But Down to Earth
Okay, there's a bit of spoiler below.
I have already admired the creative powers of Demon Slayer since the first season, but that of the film caught my attention even more. A dream power. Tempting, happy, and sad at the same time. All these feelings were going through the minds of our heroes as they fought the demon. And mine too.
It is interesting that, despite facing such a threat, the script managed to convince me that the way things were executed was the only possible way for Rengoku to not only solve everything with a few cuts. He wanted to save everyone, so he put his "apprentices" to work. It was the only way. This convinces the viewer that it was the only way to save everyone.
On the other hand, I am obliged to agree with those who say that it was quite strange for Tanjiro to do what he did with the dream demon. It sounded a little unconvincing. After all, Tanjiro had just been beaten too much by the smaller moon Rui (that of the spiders) in the first season.
Tanjiro even trained, but now one of the dreams has buffed and it is the last smaller moon. Perhaps his strongest attributes were not physical strength, who knows? But this is me looking for things that were not there explicitly. Anyway, nothing much, but I found it worthwhile to score.
But even with all that, I found the scale of power of the first season for this arc of the supernatural train, and the cool thing is that the final clash of the film already shows us a level that will not be exceeded (too much) even in the final clashes of the manga. Of course, we will have stronger enemies, but not much stronger.
It won't be like in Naruto that, in the beginning, they fight with bandits and, in the end, they are practically gods. Okay, who cares about normal ninjas after the escalation of power that Naruto's ending delivers? I answer nobody.
And Demon Slayer doesn't make a mistake (and he won't make a mistake) in that.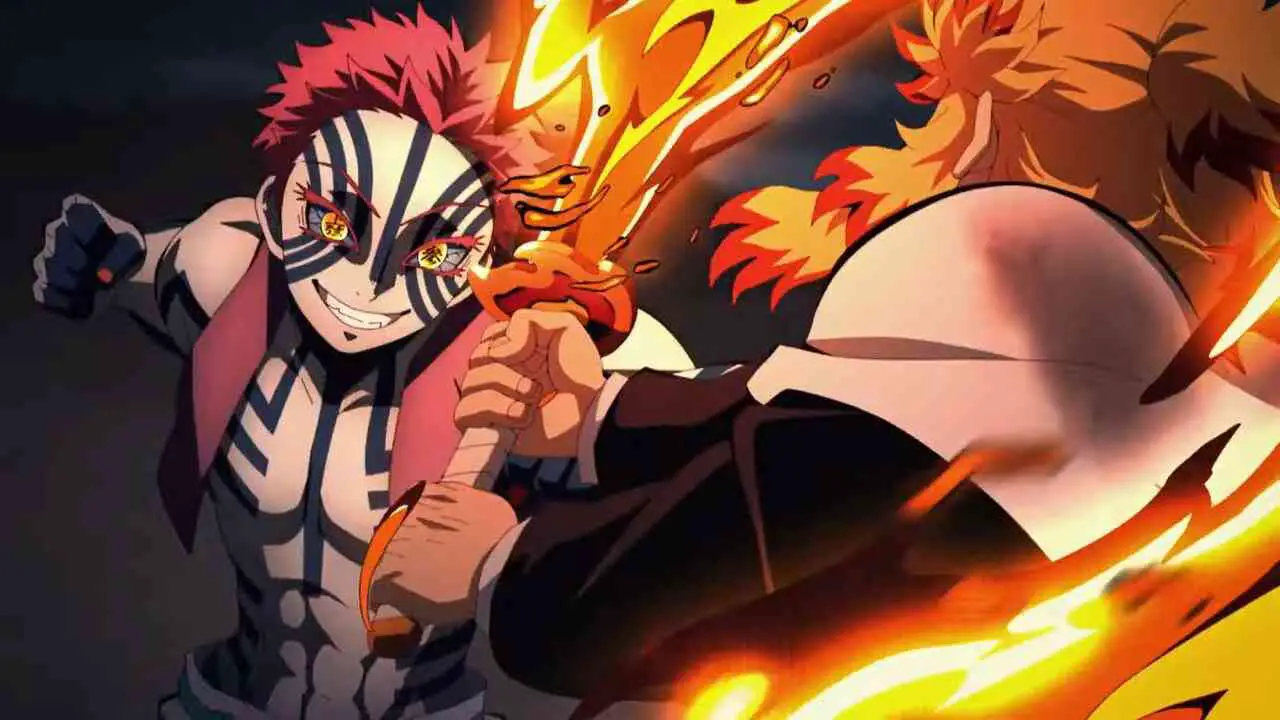 Mugen Train Rocks Too Much
The Demon Slayer film doesn't want (or need) to do anything different than what the 2019 anime did: take the original Gotouge manga and improve it by a factor of 100. And that's what happened.
I already read Kimetsu's manga until the end, and as I already commented somewhere that I will not remember where to link here, I thought "ok". Nothing much, but nothing less.
I believe that this is precisely the main characteristic of Demon Slayer: the work has a solid history that does not last, and at the same time, uses elements of Japanese culture and mythology to its advantage to arrest everyone who experiences or admires this part of Japan.
Except, as previously stated, the ufotable studio decided to deliver what everyone already knows about Demon Slayer: an incredible animation of leaving your chin on the floor.
And they repeated this in the film, as expected, only in an even more daring way, using much more challenging angles for the animators and also making better use of the action scenes, which, frankly, are very weak in the manga.
Take a solid story with elements that will appeal to any audience, adapt it with very lively animation, and direct it under the exemplary direction of Sotozaki Haruo, who returned from the anime to direct the feature, and we will undoubtedly have the complete formula for a shonen of punch that can only succeed.
After all, the shonen of beatings exists to excite, thrill, inspire and provide very angry action scenes. At least that is my view of "gender". And Mugen Train did that very well!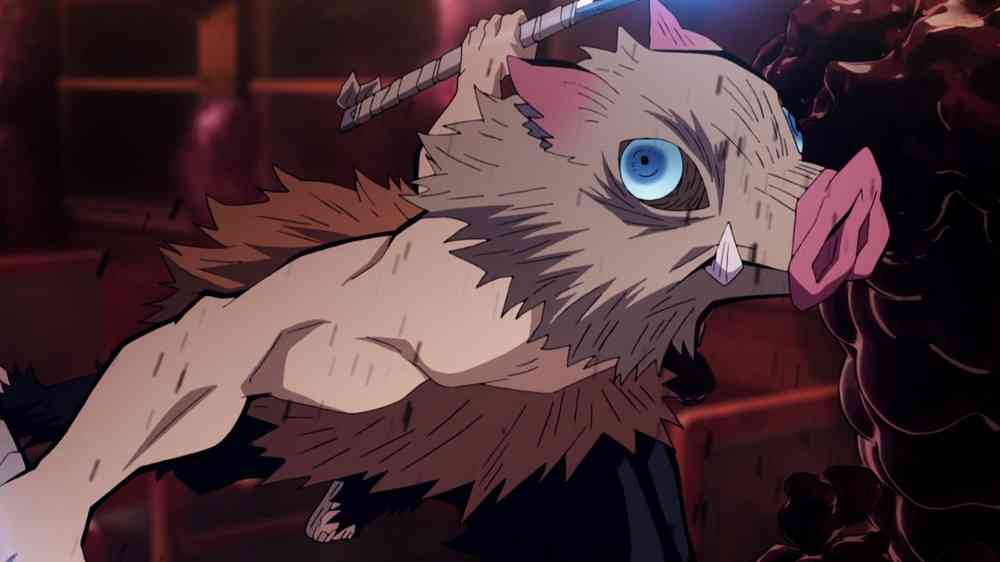 For the Mugen Train, Does it Rock so Much?
I have a certain problem being able to say how good a work is in the film format.
This is completely subjective, but I will try to explain why I think a film like Mugen Train does not compete fairly with, for example, Spirited Away, a classic from the Ghibli studio that was dethroned as the most successful anime movie in history.
Demon Slayer-Mugen Train is a film that needs crutches to work. I believe that there are 3 big crutches here that support the film's success.
The first point is that the Demon Slayer film already has characters that are already liked by the public. After all, we already had an entire season (and an entire manga) to consume before the feature film. Thus, whoever went to see the film was already thinking about the characters. This facilitates the direction and script of the feature because the presentation of the characters has already been made, thus leaving more time to focus on the plot itself of the film.
A second point is that it is a canonical film, so different from the relationship we have with those half-meme Naruto, One Piece, or Bleach films. This one you need to watch. That is, people who enjoyed the first season minimally to the point of wanting to see the second, need to see the film.
The third and final point is, once again, the great hype that exists about Demon Slayer in Japan (and perhaps outside of it). People have reached a level that I consider to be collective hysteria, to the point of stealing volumes of manga from stores. This is in Japan, people. We are not talking about Brazil, where stealing is part of everyday life. Bizarre.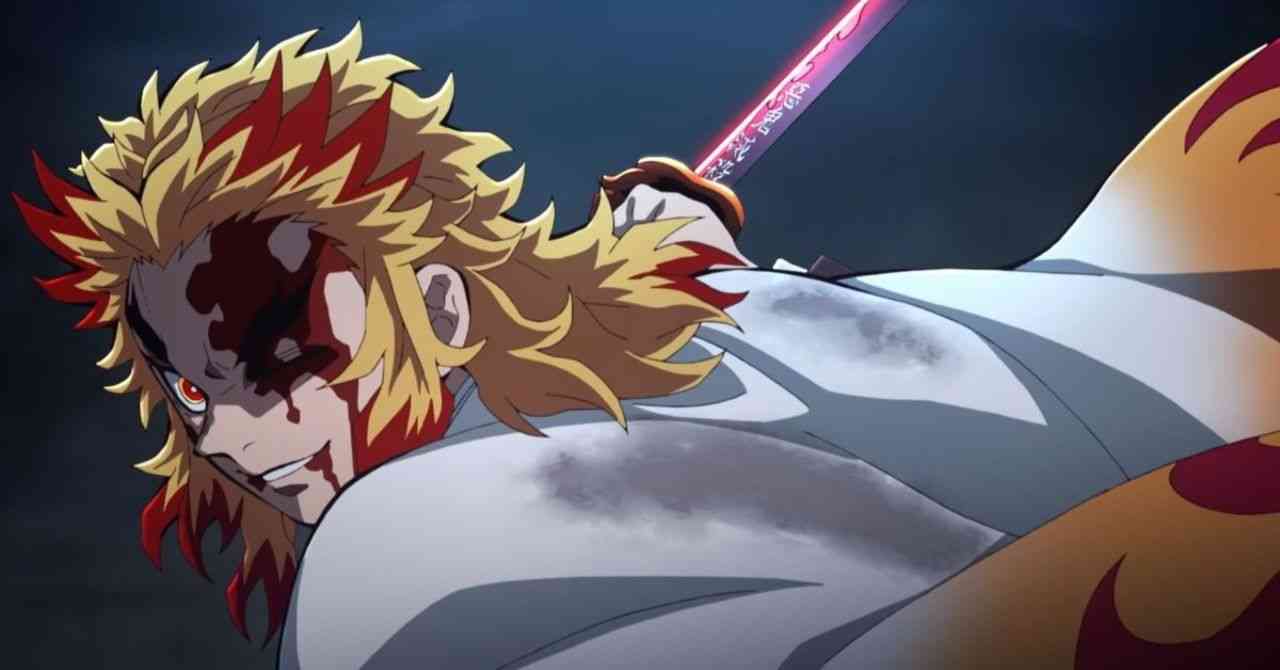 Final Conclusion for the Kimetsu no Yaiba: Mugen Train
It is a great film within what it is proposed. Does it deserve to be Japan's biggest box office? I do not know. From a more technical point of view, like Oscar, maybe not. But in the end, it's the people who consume, right? So did he deserve it? After all, it has become, in fact, the most successful. Does this in itself prove his quality to be better? I do not know. I'll never know.
But the fact is that the Demon Slayer: Mugen Train is what it was. And, by the way, it is still what it is because it is STILL earning a lot of money and influencing a lot of people out there. Invalidating the success of something just because you don't like it is a little rough. You can defend your point and highlight all the defects of Demon Slayer, which exist (mainly in the manga), but you can not, in my opinion, judge the "merit" of a work of art.