Stanley Snyder ha quedado petrificado durante el Arco de América del Sur, y aunque el Reino de la Ciencia decide no revivirlo durante el resurgimiento de Xeno, parece que Stanley está a punto de regresar en la serie de manga Dr. Stone.
Esta presunción se debió al recientemente publicado Dr. Stone Capítulo 220, donde vemos a Ryusui Nanami visitando el cuerpo petrificado de Stanley en la cámara oculta. Actualmente, el Reino de la Ciencia se está preparando para su primer vuelo espacial exterior para enfrentarse a Why-Man. Con las habilidades de navegación de Ryusui, ahora es parte del equipo y jugará un papel crucial en llevar a sus amigos a la luna.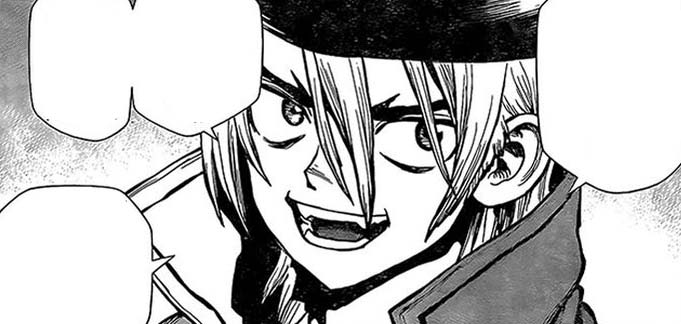 Si bien todos confían en las habilidades de Ryusui, parece que el navegante del Reino de la Ciencia conoce sus límites. En el Capítulo 220, Ryusui comienza a hacer su trabajo haciendo un modelo de la nave espacial. Al mismo tiempo, también trató de perfeccionar sus habilidades de combate en caso de que Why-Man intentara atacarlos.
El navegante del Reino de las Ciencias parece reconocer que sus habilidades de navegación aún no son suficientes. Mientras todos dormían, Ryusui comenzó a moverse y visitó la cámara oculta. A partir de ahí, Ryusui se dijo a sí mismo que había un piloto mejor que él, que también resultó ser el mejor tirador del mundo.
Al entrar en la cámara oculta, el manga ve a Ryusui enfrentando a Stanley Snyder, quien todavía está petrificado debido a la batalla anterior contra el Reino de la Ciencia.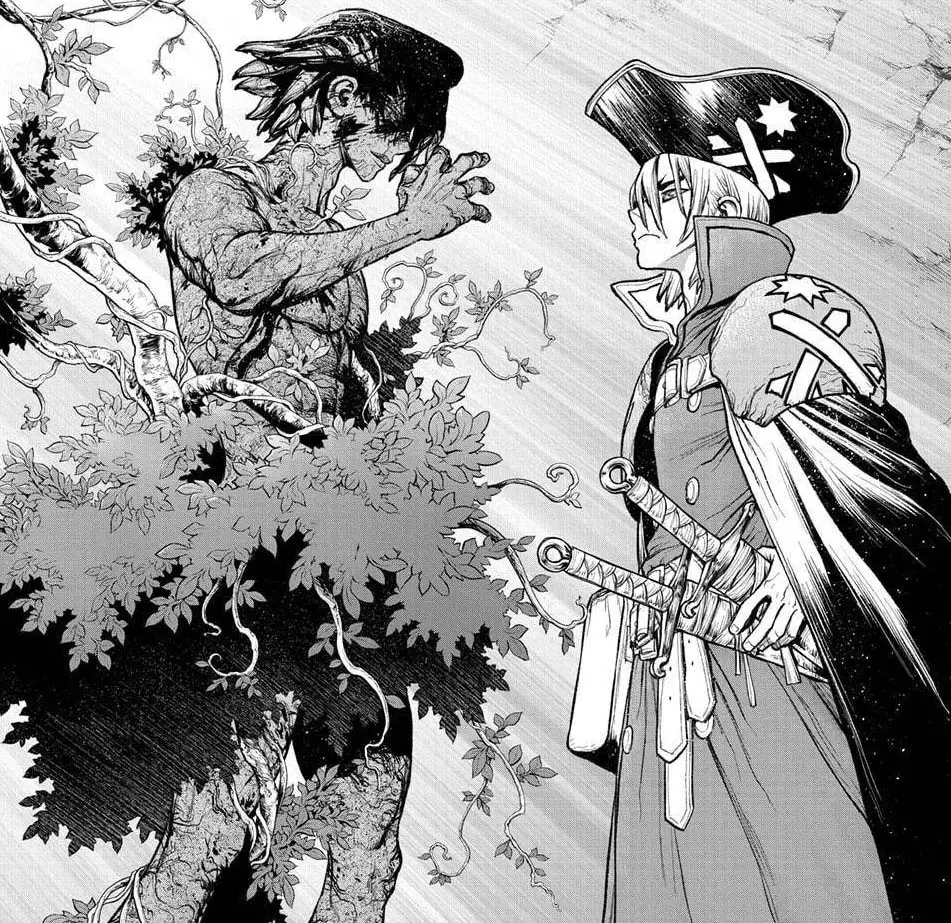 Si bien la próxima acción de Ryusui aún no se ha revelado, el suspenso del Capítulo 220 del Dr. Stone ya insinúa que Ryusui está a punto de revivir a Stanley Snyder y reemplazarlo como piloto del cohete que traerá a Senku y los demás a la luna.
More About Dr. Stone
Dr. Stone is a manga series that follows the story of Senku Ishigami. After being petrified for 3,700 years, Senku vows to revive the people and rebuild the civilization using his scientific knowledge. With the help of his friends, Senku embarked on a journey to find and recreate the revival fluid to revive everyone.
Dr. Stone manga is created by Riichiro Inagaki and illustrated by Boichi. Shueisha serialized Dr. Stone manga and become part of the Weekly Shonen Jump magazine in 2017. The anime TV adaptation of the series was released in 2019. anthology, Weekly Shonen Jump.
For more updates on Dr. Stone and other new manga and anime, follow us here.