Love harem-themed anime? If so, a new harem anime is coming in October 2022. According to the official announcement, Harem Camp!, originally written by Yuuki HB, is getting an anime adaptation, which is scheduled to be released this coming October 2, 2022.
Along with the announcement, a new website dedicated to the anime went live and revealed some of the cast that will be playing the roles of the characters in Harem Camp! Speaking of which, the director for the upcoming anime adaptation has also been revealed, along with the other staff for the anime series.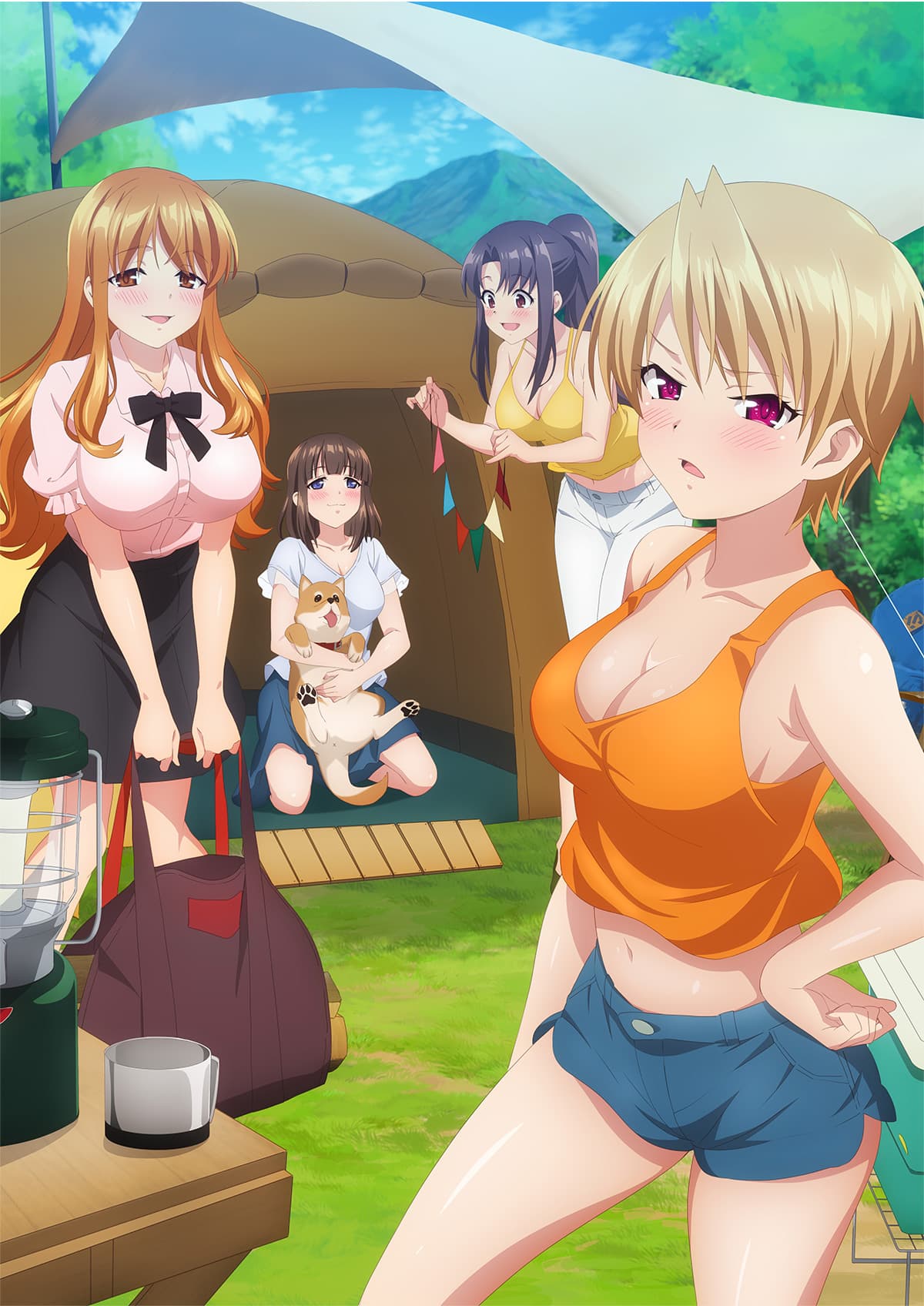 Here are the confirmed casts for the series:
Miu Yuzuhara as Haruki Azuma
Yuka Hinata as Aki Minami
Mashiro Kazahana as Tо̄ko Saionji
Ren Sagami as Natsuki Kitamura
Masahito as Kensuke Yamamichi
Toshihiro Watase will be the director of the anime adaptation of Harem Camp. Watase is known for also directing several anime, including Fire in His Fingertips 2: My Boyfriend is a Fireman and Reij Caster: Ingyaku no Wana (OAV). Along with Watase are Eeyo Kurosaki for the script, Kazuya Kuroda as chief animation director, Takashi Yanagida as director of photography, and Hiroki Nishiyama as sound director.