Mangaka Naoya Matsumoto's upcoming Kaiju No. 8 is getting close to its release date. And before the official chapter rolls out, let's have a short recap of the events that happened in the previous manga chapter.
Previously, Kaiji No. 8 Chapter 38 features our main character, Kafka Hibino, turning back into his human form. Before losing his consciousness, he managed to call his name. We also got to see the first division special unit that is supposed to kill Kafka if his rampage continues. While their mission was to exterminate him, the General convinced the council to spare him. Instead of killing him, the General suggested using him as an asset for their organization.
Back in the past, many souls have disappeared after failing to convert Kaiju No. 6 into a weapon. This results in the General asking his comrades to spare Kafka and use his talents properly instead of doing some experiments. Later, Kafka found himself in front of the General where he heard his plans. Kafka didn't hesitate and presented himself as a defense force officer.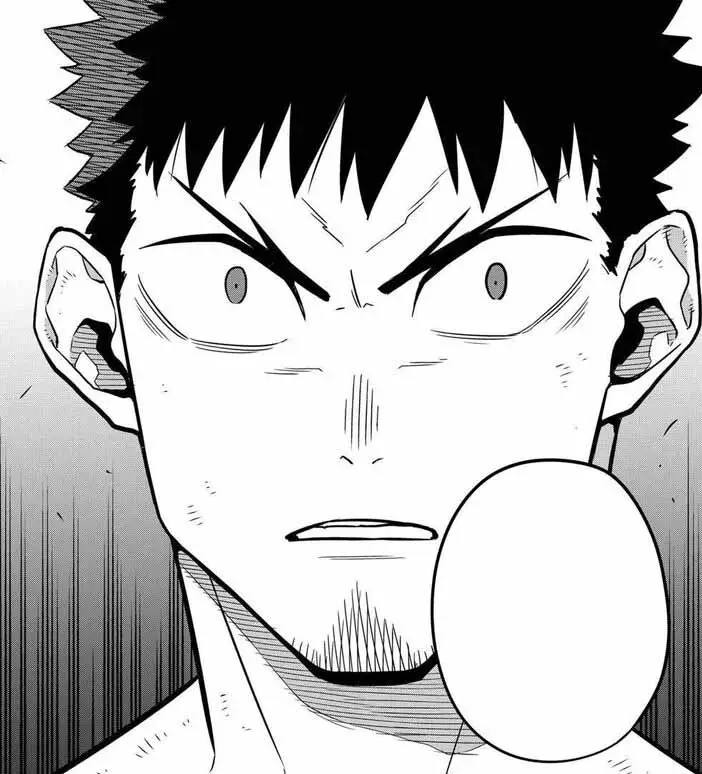 As we get close to the end of Chapter 38, we got to see Kaiju No. 9 who just finished fixing his body. Kaiju No. 9 seems to be getting ready to recall the Kaiju power that has fallen into human hands. Will Kaiju No. 9 directly head to Kafka? Let's see how things unfold in the next chapter of the manga series.
Kaiju No. 8 Chapter 39 Release Date
Will there be a delay in the release of the upcoming chapter of Kaiju No. 8? As of the moment, there is no announcement for any delay or schedule changes for the release of Kaiju No. 8 Chapter 38. This only means that manga fans will be able to read Kaiju No. 8 on July 8, 2021.
Fans can read Kaiju No. 8 from the official manga distributors including Viz and Manga Plus by Shueisha. The upcoming chapter is also expected to arrive in the next issue of Shonen Jump Plus magazine.
When is Kaiju No. 8 Chapter 39 release date?
After being delayed for a week, Kafka Hibino's adventure will resume on July 8, 2021.
Where to read Kaiju No. 8 Chapter 39 for free?
Manga fans can read Kaiju No. 8 Chapter 39 for free on Viz Media and Manga Plus.
Where to read the previous chapter of Kaiju No. 8?
You can the upcoming and all the previously released manga chapters of Kaiju No. 8 on Manga Plus, which is available on both iOS and Android devices, and Viz Media.
Who is the main character of the Kaiju No. 8 manga series?
Kafka Hibino is the main protagonist of Kaiju No. 8 manga.
More About Kaiju No. 8
For many years, grotesque, Godzilla-like monsters known as "kaijuu" have been sighted throughout Japan. To combat these beasts, an elite military unit known as the Defense Corps puts their lives on the line every day to protect civilians. When a creature is killed, "sweepers" from the Professional Kaijuu Cleaner Corporation are dispatched to dispose of its remains.
Kafka Hibino, 32, is dissatisfied with his job as a sweeper. He has always wanted to join the Defense Corps and kill kaijuus for a living. After a few failed attempts, he gave up on his dreams and resigned himself to mediocrity for the sake of a decent paycheck. Nonetheless, when an ambitious 18-year-old recruit named Leno Ichikawa joins his cleaning crew, Kafka is reminded of his desire to join the military once more.
Following a series of unfortunate events and an encounter with the junior sweeper, Kafka is attacked by a parasite-type kaijuu that forces its way into his mouth, transforming him into a humanoid monster. Kafka intends to use his newfound abilities to give his lifelong dream one last shot.
For more updates on Kaiju No. 8 and other new manga and anime, follow us here.