Following the debut of the captain of the first division of the Defense Force, Kaiju No. 8 manga displays the combat power and abilities of Gen Narumi.
Chapter 39 of Kaiju No. 8 manga continues the welcoming of the new powerful character in the series. Following his intimidating appearance in the previous chapter, manga fans witnessed the capability of Gen Narumi.
In the waiting room of their base, Eiji Hesagawa, the first division vice-captain, asked Shinomiya to go with him to his captain's office. Shinomiya was excited to learn more and improve his skills from the captain, but she was surprised upon seeing the captain acting like a child.
While her first impression of the captain wasn't that good, Shinomiya witnessed his ability on their first mission. Captain Gen Narumi brought along Shinomiya to the battlefield where a Kaiju is rampaging. She was impressed by how the officers were able to handle the Kaiju. However, Shinomiya was shocked upon seeing the captain jumping directly on top of the Kaiju.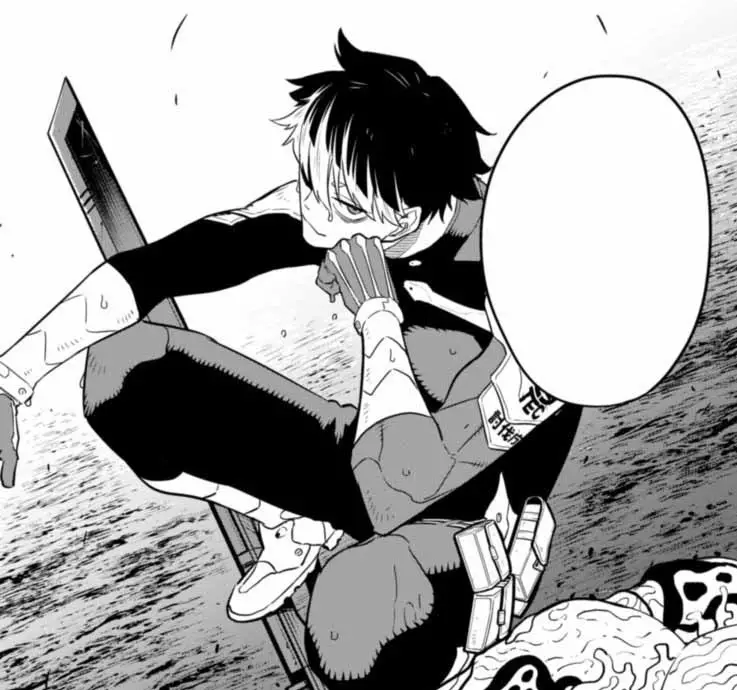 From the helicopter, Shinomiya witnessed how Captain Gen Narumi easily killed the Kaiju using his massive gun sword. The manga sees how astonished Shinomiya was upon seeing the captain defeating the Kaiju.