Things are getting more interesting in the world of Kohei Horikoshi's My Hero Academia anime series. Previously, we got to see how the anime sets up the upcoming arc titled My Villain Academia.
My Villain Academia arc, also known as Meta Liberation Army Arc, is the 16th arc of the Boku no Hero Academia series. Following the practice training of the Class 1-A heroes, the League of Villains will finally return to bring some threat and chaos.
As a preparation for the upcoming arc, the official Twitter account for the anime has released a new visual arc featuring the members of the League of Villains. Below is the teaser preview of the upcoming arc: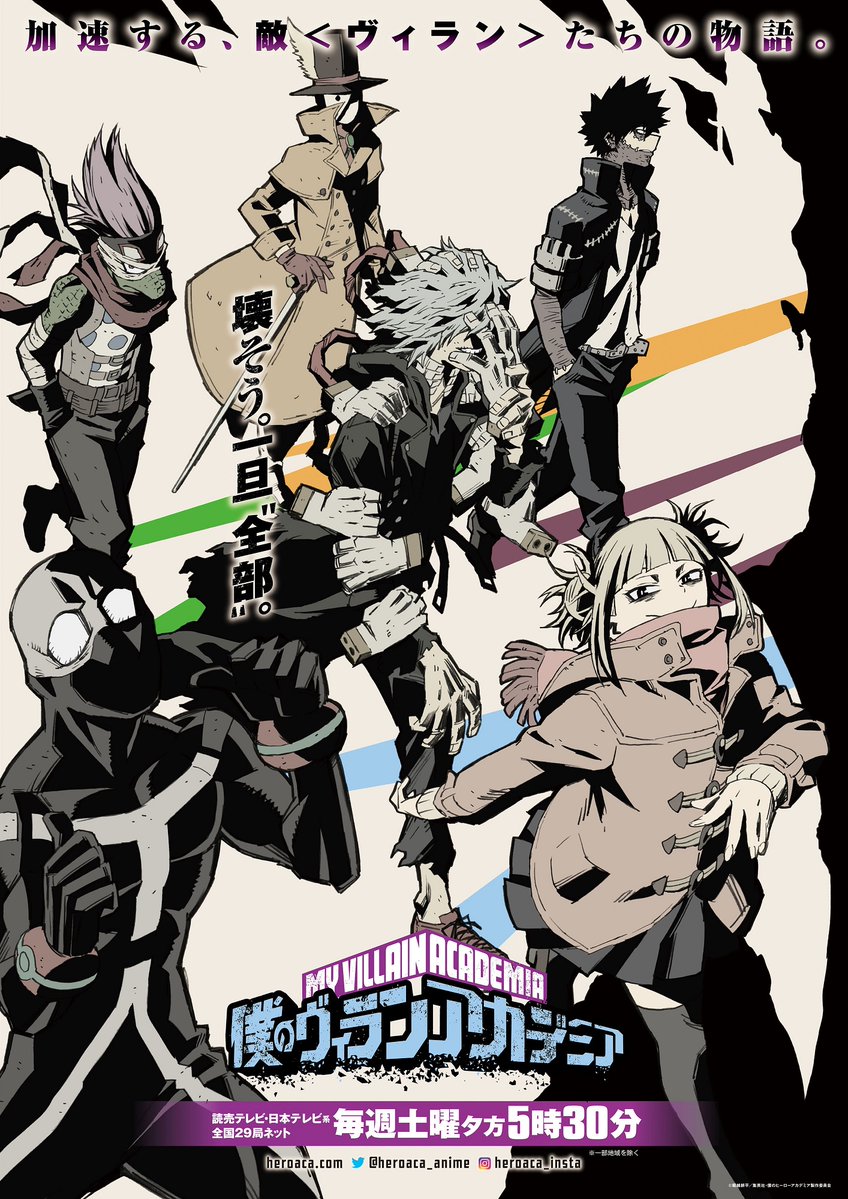 My Villain Academia arc is set to release on August 21, 2021, in the 108th episode of My Hero Academia anime.
More About My Hero Academia
My Hero Academia, also known as Boku no Hero Academia, follows the adventure of Izuku Midoriya, a powerless human in a world populated with superpowers. Despite being Quirkless, Izuku dreams of becoming the number hero. One day, Izuku meets All Might, the number one hero. All Might sees Midoriya as the successor to his quirk, known as One for All, and decides to make the young boy the next One for All user. Midoriya accepts the power and enrolls in U.A. High School. Shortly after, Izuku discovers that being a hero is much more complicated than he thinks. With the help of his friends and fellow aspiring heroes, Deku starts to grow with his new power.
My Hero Academia is a Japanese manga series created by Kohei Horikoshi. Shueisha serialized the Boku no Hero Academia manga series in July 2014. Since its publication, the manga has already reached 30 volumes. The first season of the My Hero Academia TV anime adaptation premiered in 2016, followed by several anime films.
For more updates on My Hero Academia and other new manga and anime, follow us here.