La serie de manga Boku no Hero Academia de Kohei Horikoshi se encuentra actualmente en medio del inesperado descubrimiento de Toru Hagakure de la traición de Aoyama. Mientras el manga explica más detalles sobre cómo Aoyama cae en manos de AFO, el manga también se burla de los fans con la revelación de la cara de Hagakure.
Tras informar a Midoriya sobre el traidor de la U.A. High School, Hagakure acompañó al usuario de One for All Quirk al bosque. Aoyama, que está afiliado a AFO después de recibir el quirk, admitió que él es el responsable de los incidentes que han ocurrido anteriormente.
Al decirle la verdad a Midoriya, los padres de Aoyama entraron en pánico y le pidieron a su hijo que huyera. Mientras Midoriya intentaba detenerlos, Aoyama le atacó repentinamente utilizando su Láser Ombligo.
El ataque de Aoyama estaba a punto de golpear a Midoriya, pero Hagakure saltó delante y detuvo el ataque. Durante este momento, Hagakure reveló que su cuerpo tiene la capacidad de deformar la luz, lo que hizo que el Láser Ombligo se doblara en una dirección diferente. Al mismo tiempo, Hagakure expresó su frustración a Aoyama por causar demasiados problemas que podrían resultar en su muerte.
Mientras Hagakure se deshacía en lágrimas, el manga también dio a los fans un vistazo a la cara de Hagakure. Los padres de Aoyama trataron de desmentir lo que Hagakure le dijo a su hijo, pero antes de que lo hicieran, el Látigo Negro de Midoriya ya los había agarrado y sujetado a todos.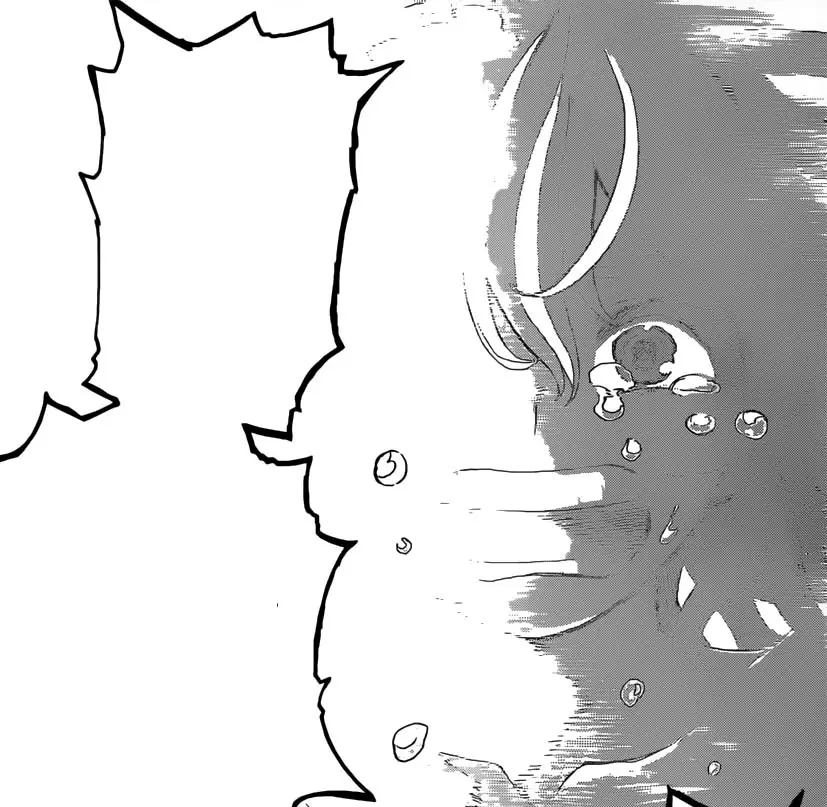 Desde el lanzamiento de la serie de manga My Hero Academia, el rostro de Hagakure ha sido un misterio. Pero gracias al capítulo 337 de My Hero Academia, por fin vemos lo hermoso que es Toru Hagakure en realidad.
More About My Hero Academia
My Hero Academia, also known as Boku no Hero Academia, follows the adventure of Izuku Midoriya, a powerless human in a world populated with superpowers. Despite being Quirkless, Izuku dreams of becoming the number hero. One day, Izuku meets All Might, the number one hero. All Might sees Midoriya as the successor to his quirk, known as One for All, and decides to make the young boy the next One for All user. Midoriya accepts the power and enrolls in U.A. High School. Shortly after, Izuku discovers that being a hero is much more complicated than he thinks. With the help of his friends and fellow aspiring heroes, Deku starts to grow with his new power.
My Hero Academia is a Japanese manga series created by Kohei Horikoshi. Shueisha serialized the Boku no Hero Academia manga series in July 2014. Since its publication, the manga has already reached 30 volumes. The first season of the My Hero Academia TV anime adaptation premiered in 2016, followed by several anime films.
For more updates on My Hero Academia and other new manga and anime, follow us here.