After a few days of delay, Yuki Kawaguchi has dropped the newest chapter installment for the newest manga series titled The Hunters Guild: Red Hood. Now that the 6th chapter for The Hunters Guild: Red Hood is finally out, manga fans are now thrilled to see more exciting adventures for Velou and Grimm. But when will we be able to get The Hunters Guild: Red Hood Chapter 7?
The Hunters Guild: Red Hood Chapter 7 Release Date
Will there be a delay for the next manga chapter of Red Hood? Unfortunately, the manga series will be put on hiatus next week. The reason for the delay hasn't been revealed yet, but the schedule details for the upcoming chapter have already been revealed by the official manga distributors.
According to the details found from the official sources, The Hunters Guild: Red Hood Chapter 7 will release on August 22, 2021.
For those who are looking forward to the next chapter, you can read the official English translation on Manga Plus and Viz Media. Apart from the upcoming manga chapter, you can also read all the previously released chapters from the mentioned sources.
The Hunters Guild: Red Hood Chapter 6 Recap and Breakdown
After all the experiences that Velou experienced, the young kid has finally made his choice to join the guild and asked Grimm to bring him to their headquarters. The new manga chapter titled Beginning of Part 2: The Outside World features Velou's first journey to the hunters guild.
Velou found himself waking up with Grimm while travelling using the tractor hermit crab provided by the hunters guild. Velou also got to meet the hermit crab drivers namely Mylty and Tylty.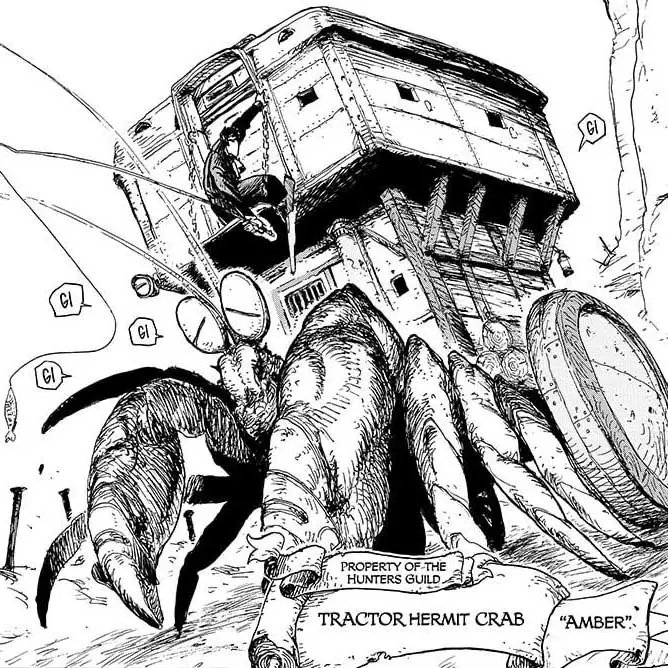 As they are traveling, they encountered an armored crab. Velou was shocked to see an armored crab attacking them, but thankfully, the two drivers of the hermit crab they are riding handled the threat in front of them.
The aspiring hunter slowly started learning about the guild and Grimm's secret. It turns out that Grimm was cursed and turned her body into that of a child. During battle, Grim can use a layer of cloak to transform into an adult.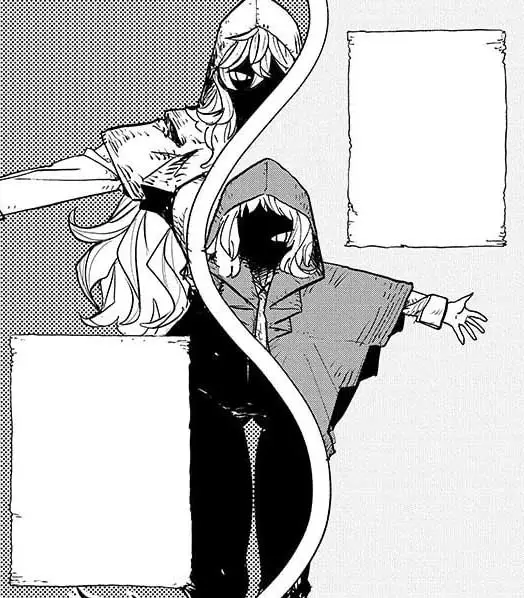 Their journey continues and they finally reached the guild's mobile research facility that serves as a camp and fortress called the Ironworks.