The 212th chapter of the Tokyo Revengers manga series is now available. Unexpectedly, the manga officially debuts another main character that had already been introduced in the Final Arc.
Below, you will find the recap and breakdown of the previous chapter. But before going into the details, let's start with the release schedule of Tokyo Revengers Chapter 213.
Chapter 213 Release Date
Tokyo Revengers Chapter 213 is scheduled to be officially released on July 7, 2021, Wednesday. Until there is no announcement or news of any delay, you should be able to read the new manga chapter next week.
You can read the upcoming manga chapter of Tokyo Revengers by visiting Kodansha. Apart from Kodansha, you can also read multiple volumes and chapters Comixology Unlimited, Inkr, and Mangamo.
Chapter 212 Recap
Takemichi still finds himself in the middle of an impending clash between the two powerhouse gangs in Tokyo. South Terano is not unfazed by the presence of the Brahman gang and asked Takeomi Akashi about their motives. 
Akashi Scouting Takemichi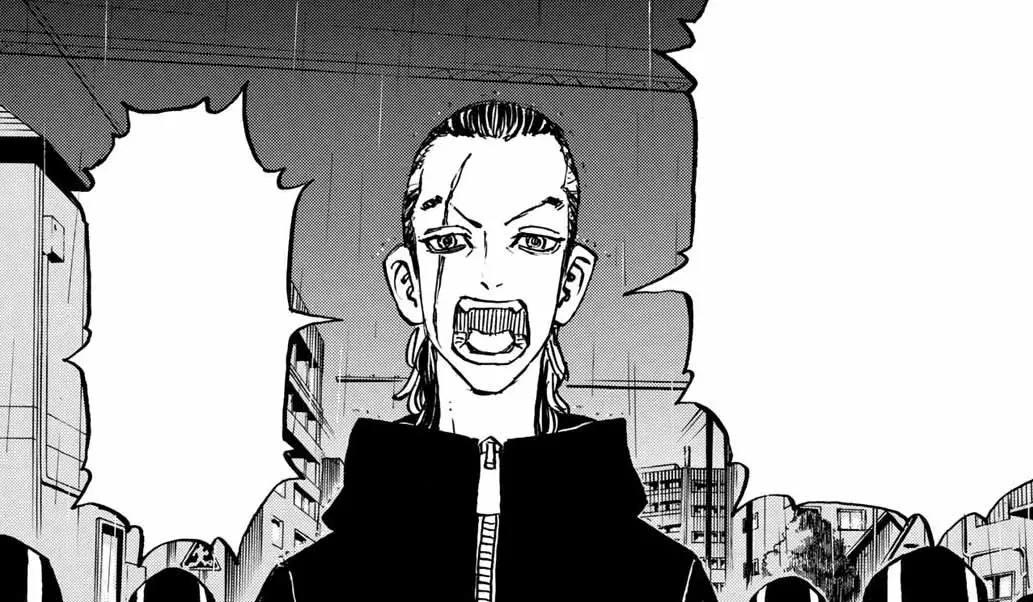 Takeomi Akashi reveals that he and the gang are not there for South Terano. Instead, Akashi revealed that he was there to scout Takemichi, suggesting that Brahman is planning to invite Takemichi to join the gang.
Former Black Dragon President and Former Tenjiku Members Appeared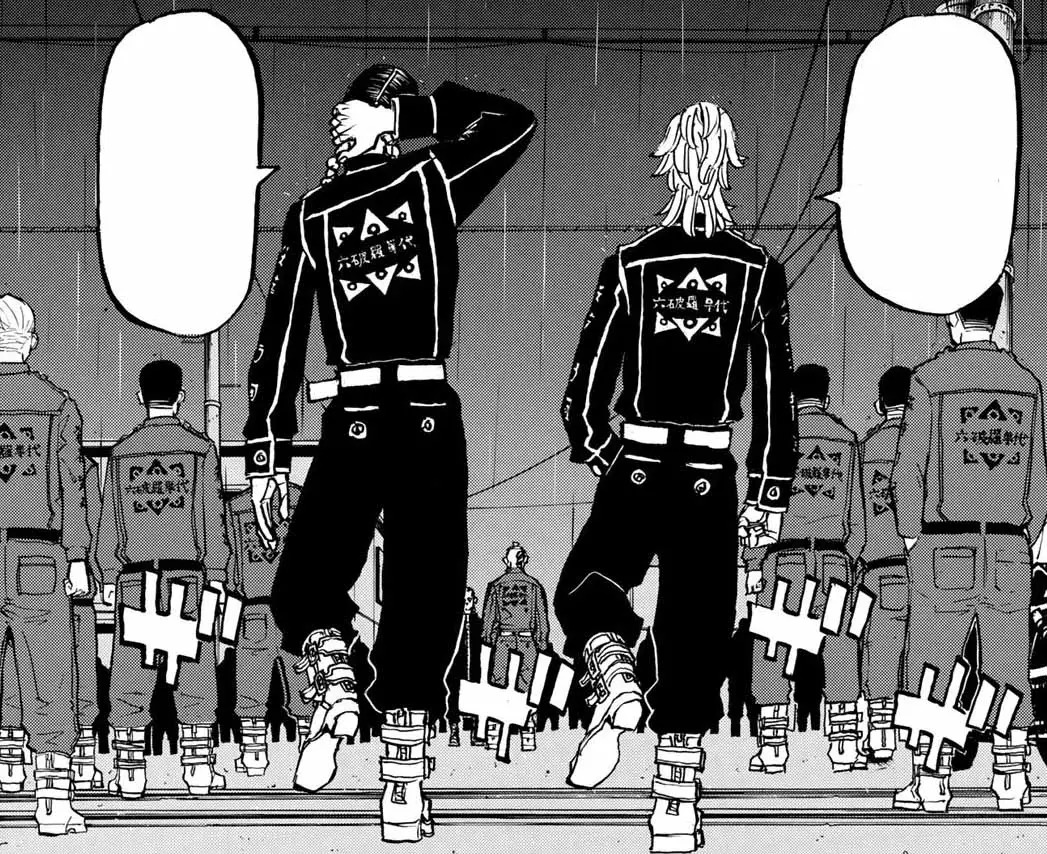 Upon hearing Akashi's goal, a familiar voice was heard. It was Kakucho Hitto, one of the four heavenly kings. At the same time, Madarame Shion, the 9th generation Black Dragon captain, and the other heavenly kings, namely Ran Haitan and Kanji Mochizuki, and Rindo Haitani appeared.
Takemichi was shocked upon seeing the former members of Tenjiku and the worst generations assembled in one place.
Senju Kawaragi Arrives and Attacked Terano
While these big names that appeared in front of Akashi would surely bring trouble, Takemichi didn't see him worrying. Instead, Akashi calls out Senju Kawaragi, the leader of the Brahman gang.
Senju makes his entrance by throwing his umbrella towards South Terano. The leader of Rokuhara Tandai easily dodged the incoming umbrella, but he was caught off guard by Senju's follow-up attack. Senju hit Terano on his head, but he failed to make his opponent fall.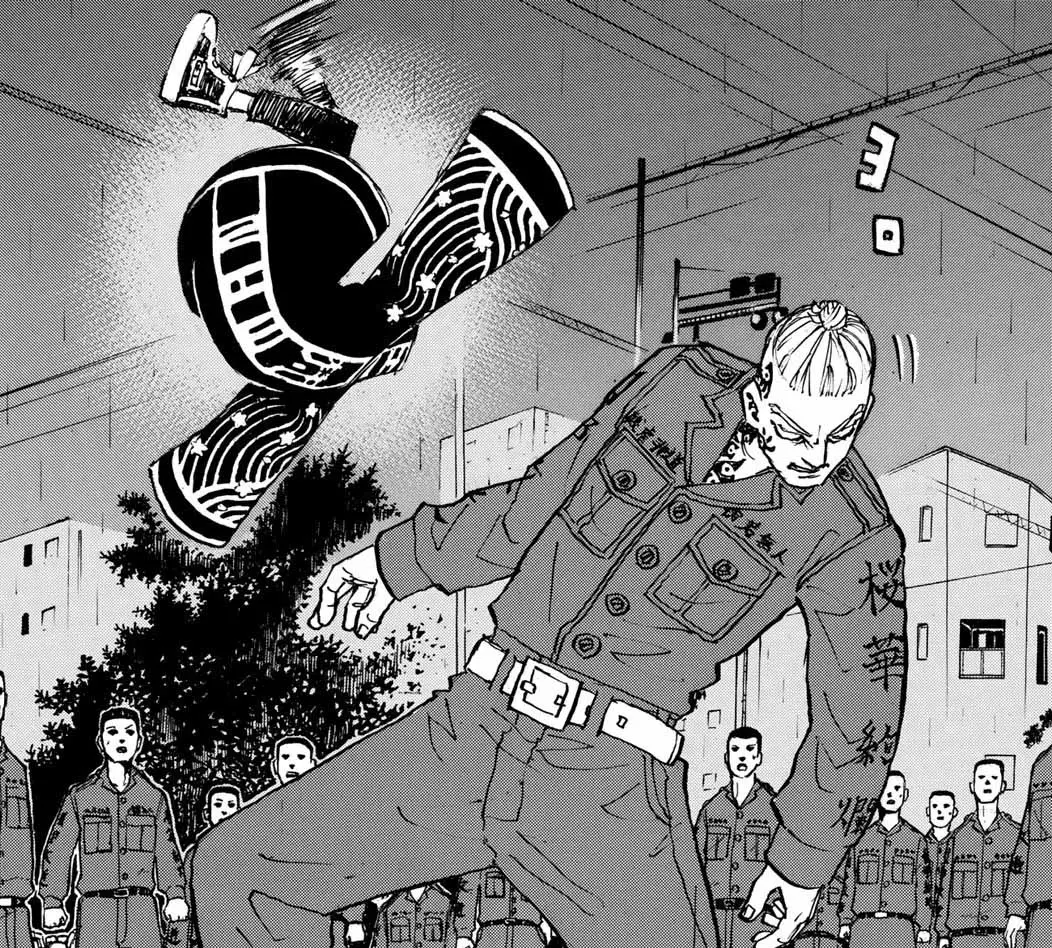 The leader of the Brahmans gang then grabbed his umbrella and told everyone to do whatever they had to do.
More About Tokyo Revengers
Tokyo Revengers follows the story of Takemichi Hanagaki who traveled to the past to save Hinata Tachibana, her high school ex-girlfriend. With the help of Naoto Tachibana, Takemichi's mission was to stop Tokyo Manji Gang from murdering Hinata. Takemichi time-leaped back to 12 years and found himself as a student. His mission was to take over Tokyo Manji Gang and save all of his loved ones.
Tokyo Revengers is a manga series written by Ken Wakui. The manga already produced 22 volumes since its publication in March 2017 under Kodansha. In April 2021, an anime adaptation of Tokyo Revengers was released. The anime adaptation was produced by LIDENFILMS, along with Kodansha, Pony Canyon, and Ultra Super Pictures as producers.
For more updates on Tokyo Revengers and other new manga and anime, follow us here.