Tokyo Revengers Chapter 244 is just around the corner. Following the release of the previous chapter, titled "Wide Array Of", Tokyo Revengers fans are now thrilled to see how Takemichi and his newly formed gang face the might and power of Mikey's Kanto Mani Gang. The manga seems to be getting more interesting as we see how the development of the protagonist progresses—from a coward to a man who can stand on his own feet.
Now that the Tokyo Manji Gang Second Generation has been born, Takemichi and his friends are getting ready to fight Mikey. Their goal was not to cause chaos around them but to get back their old friend, Mikey. Will they be able to defeat the Kanto Manji Gang? Let's find out!
Tokyo Revengers Chapter 244 Release Date
The previous chapter of the manga has been delayed for a week. This break gives the author and the staff of the manga series a chance to regain their focus. As of the moment, there is no announcement for another delayed chapter release. Assuming that everything will be on schedule, Tokyo Revengers Chapter 244 will be released on March 1, 2022. Kodansha has a complete list of platforms where you can read the upcoming chapter.
Tokyo Revengers Chapter 244 Spoilers
Unlike the One Piece manga, it's hard to find a reliable source for the spoilers of Tokyo Revengers. Sometimes, the spoilers for the next chapter are released on Reddit. Sometimes, Twitter users share them. While it's a bit confusing where to find the Tokyo Revengers Chapter 244 spoilers, worry not as we will be updating this post once we find any details. In the meantime, feel free to read the recap of Chapter 243 below.
Tokyo Revengers Chapter 243 Recap
The chapter starts with Koko informing Mikey about the challenge that Tokyo Manji Gang 2nd Generation sent them. Koko told the Kanto Manji Gang leader, Mikey, that it was Takemichi leading the 2nd generation of Toman.
During this scene, the manga also reveals the full officers of the Kanto Manji Gang. There are lots of faces that have returned, including the former members of Brahman, including Imaushi Wakasa and Arashi Keizo.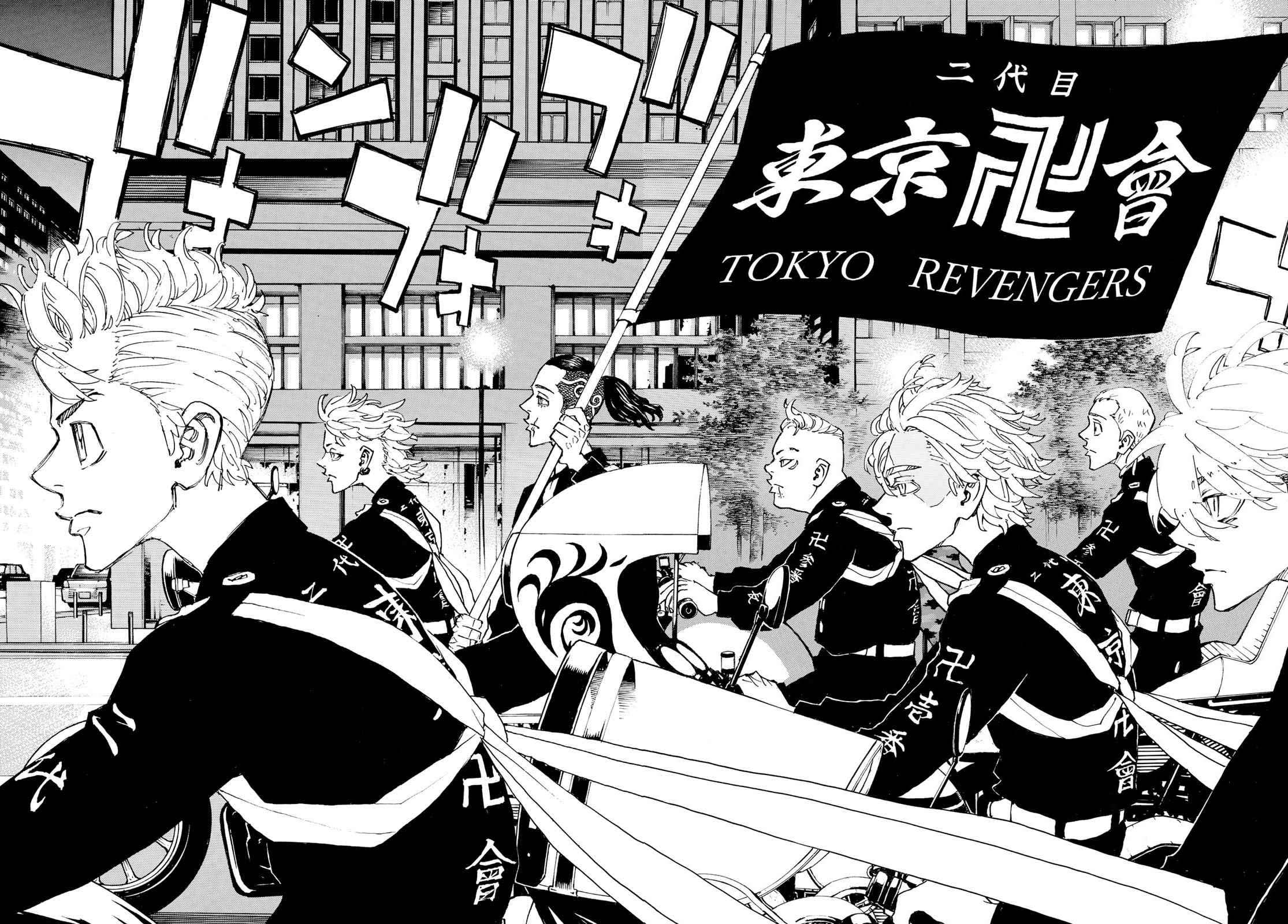 The final day for the Tokyo Manji Gang 2nd Generation vs. Kanto Manji Gang has arrived. Before the clash exploded, Takemichi was seen talking with his girlfriend. Takemichi tells Hinata that he should tell her what he actually feels, which Takemichi does. Takemichi shouts on the rooftop that he's afraid.
As the chapter gets close to its final spread, Takemichi and his gang start moving while holding a flag that says "Tokyo Revengers". Meanwhile, Mikey's group also started moving to face Takemichi and the 2nd generation of the Tokyo Manji Gang.
More About Tokyo Revengers
Tokyo Revengers follows the story of Takemichi Hanagaki who traveled to the past to save Hinata Tachibana, her high school ex-girlfriend. With the help of Naoto Tachibana, Takemichi's mission was to stop Tokyo Manji Gang from murdering Hinata. Takemichi time-leaped back to 12 years and found himself as a student. His mission was to take over Tokyo Manji Gang and save all of his loved ones.
Tokyo Revengers is a manga series written by Ken Wakui. The manga already produced 22 volumes since its publication in March 2017 under Kodansha. In April 2021, an anime adaptation of Tokyo Revengers was released. The anime adaptation was produced by LIDENFILMS, along with Kodansha, Pony Canyon, and Ultra Super Pictures as producers.
For more updates on Tokyo Revengers and other new manga and anime, follow us here.