Following the airing of the 11th episode of the 2nd season of Zombie Land Saga, the official website of the anime announced that the episode finale, Zombie Land Saga: Revenge Episode 12, will be having a total of 27 minutes broadcast duration.
The Zombie Land Saga: Revenge Episode 12 titled "The Biggest Saga in History" is set to premiere on Thursday, June 24, 2021. Along with the episode duration announcement, the staff also revealed that the episode will be airing without any commercials. This only means that if you're watching the anime on local TV, you have to sit in your comfort zone for 27 minutes straight.
Since the first season of Zombie Land Saga, the anime is usually getting around 20 minutes duration per episode. With the success that the anime has achieved this season, it's not surprising why MAPPA, the studio behind the animation, decides to add an additional 7 minutes in Episode 12.
In addition to the announcement, Kasumi Fukagawa, the character designer of the series, drew a commemorative illustration for the anime. Check the image below: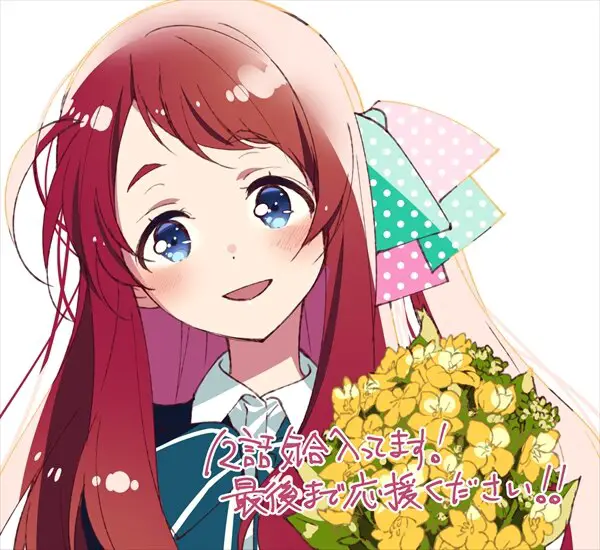 More About Zombie Land Saga
Sakura Minamoto aspires to be an idol. Unfortunately, she dies in a car accident.  One day, Sakura wakes up in Saga Prefecture learned that she become a zombie with no memory of her past life. While still grieving her death, a man named Koutarou Tatsumi arrived, who revealed that he has resurrected her and six other zombie girls from various eras in order to economically revitalize Saga through an idol group. Being the man responsible for their resurrection and also acting as their manager, Koutarou started scheduling events, which the girls accept, eventually naming their idol group Franchouchou.
The Zombie Land Saga is an absurdly comedic take on the idol genre that tells the story of Franchouchou's heartwarming struggle to save the Saga Prefecture while concealing their zombie identities and rediscovering their past lives.
Zombie Land Saga is an anime series created by MAPPA, Cygames, and Avex Pictures in 2018. In the same year, Cygames also started publishing the manga adaptation of the series. Shueisha also started publishing the manga, which is being illustrated by Kasumi Fukagawa.
For more updates on Zombie Land Saga and other new manga and anime, follow us here.