Following the demonstration of Gen Narumi's fighting abilities and skills in Kaiju No. 8, we finally got to see the return in action of Kafka Hibino. With the release of the latest manga chapter, Kaiju No. 8 reunites Kafka Hibini and Gen Narumi.
Last time, we got to see General Isao Shinomiya giving Kafka a chance to show his usefulness as they fight against the Kaijus. To make him more effective, Isao decides to put Kafka under the supervision of Gen Narumi, Japan's strongest anti-kaiju combatant.
Their first meeting wasn't that good and knowing the threat that Kafka Hibino brings to society, Gen warned him that he will not hesitate to take him down if he goes berserk again.
Just like what Gen Narumi told Kikoru Shinomiya, he just wants to see his skills and results and totally doesn't care about his emotions or any of his concerns. As Gen leaves the meeting room, Kafka Hibini shows his appreciation by thanking the Captain of the First Division of the Defense Force.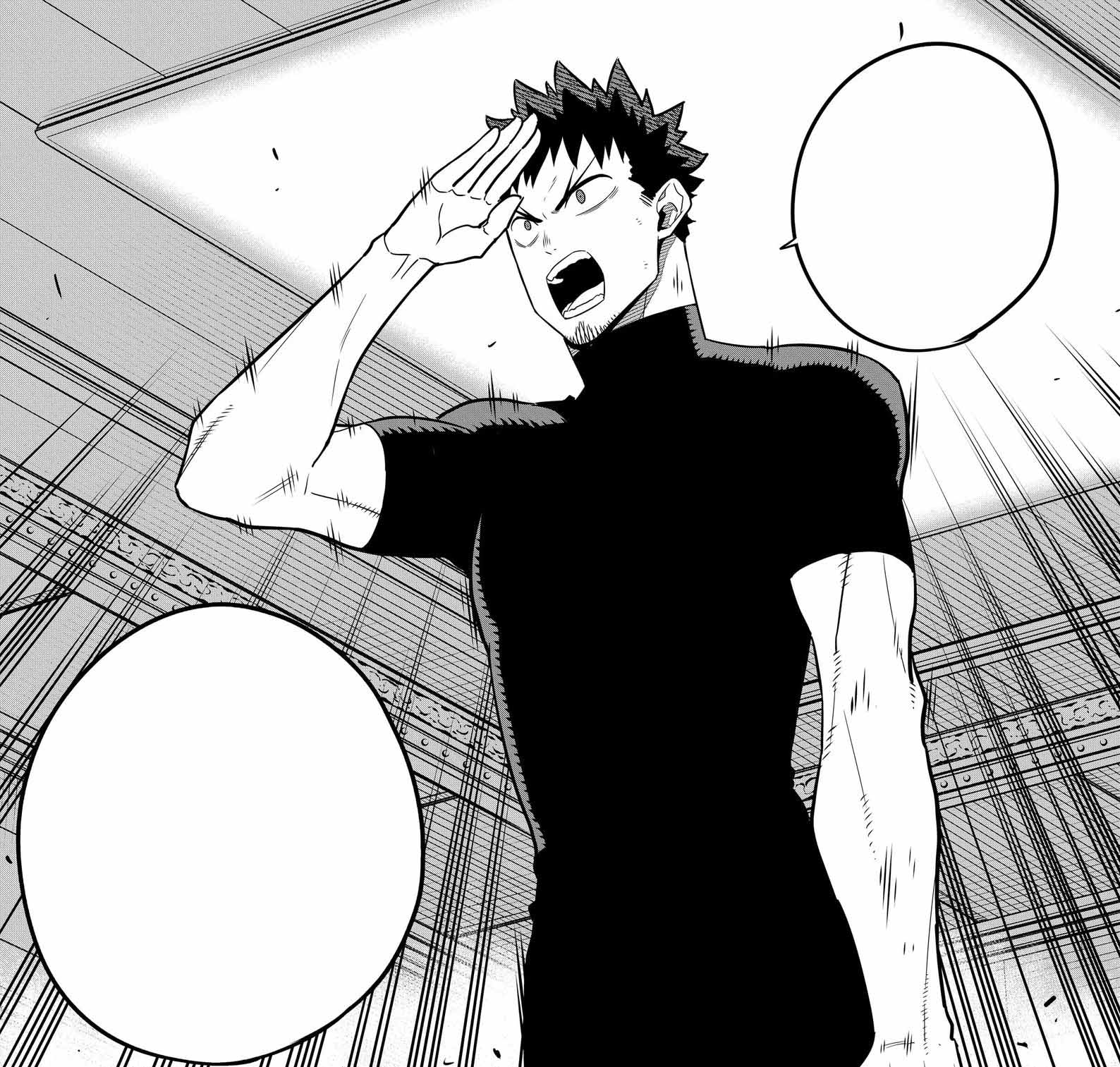 After the meeting, Kafka Hibino is now an official member of the First Division led by Gen Narumi. Kafka will also be with Shinomiya, who also just got transfered to the First Division.