A new war is about to explode in Ken Wakui's Tokyo Revengers manga. With the release of Tokyo Revengers Chapter 423, the manga has just revealed the full members of the Kanto Manji Gang led by Manjiro Sano. Following the member reveal of the Tokyo Manji Gang 2nd Generation, the Tokyo Revengers author just made another full reveal of the well-known gang in the series.
The Tokyo Revengers manga has been in silence after the bloody aftermath of the war between the three deities. However, it was just temporary as Takemichi decided to make a new gang take on Mikey. The protagonist of the series was able to gather enough members to form his new gang. Just right after the presentation of the members, Tokyo Manji Gang 2nd Generation immediately challenges Mikey and his gang.
Mikey was enraged upon hearing the challenge, and without any hesitation, Mikey and his squad were ready to face the second generation of the Tokyo Manji Gang. In Chapter 243, the manga series reveals the full officials and members of the Kanto Manji Gang.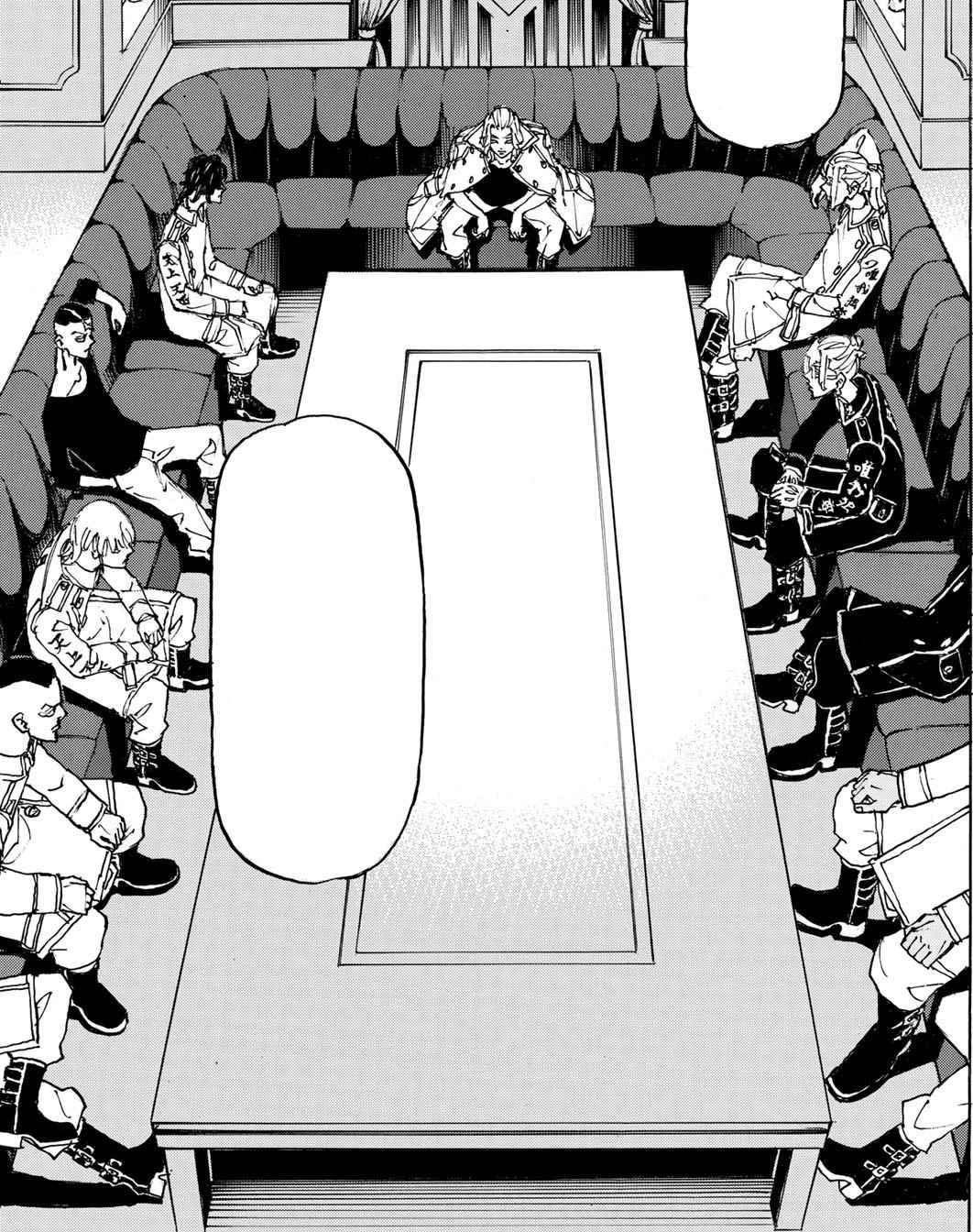 Below are the confirmed Kanto Manji Gang members:
Manjiro Sano – President
Haruchiyo Sanzu – Vice-President
Hajime Kokonoi -Higher Up
Kakucho – Defense Unit Captain
Ran Haitani – Special Attack Force Captain
Wakasa Imaushi – Commando Unit Captain
Rindo Haitani – Special Attack Force Vice-Captain
Keizo Arashi – Commando Unit Vice-Captain
Kanji Mochizuki – Commanding Officer
Shion Madarame – Commanding Officer
Shuji Hanma – Member
It is worth noting that the former Brahman member has decided to join Kanto Manji Gang. To bring back to mind, Senju Kawaragi decides to disband Brahman to save Takemichi from the hand of Mikey and to put an end to the three deities' war.
More About Tokyo Revengers
Tokyo Revengers follows the story of Takemichi Hanagaki who traveled to the past to save Hinata Tachibana, her high school ex-girlfriend. With the help of Naoto Tachibana, Takemichi's mission was to stop Tokyo Manji Gang from murdering Hinata. Takemichi time-leaped back to 12 years and found himself as a student. His mission was to take over Tokyo Manji Gang and save all of his loved ones.
Tokyo Revengers is a manga series written by Ken Wakui. The manga already produced 22 volumes since its publication in March 2017 under Kodansha. In April 2021, an anime adaptation of Tokyo Revengers was released. The anime adaptation was produced by LIDENFILMS, along with Kodansha, Pony Canyon, and Ultra Super Pictures as producers.
For more updates on Tokyo Revengers and other new manga and anime, follow us here.