Ken Wakui has been putting Tokyo Revengers fans on the hype train. Following the plan of Takemichi's new gang, the Tokyo Revengers manga has revealed the full list of the Tokyo Manji Gang Second Generation members.
Previously, Chifuyu proposed that the name of the new gang be the Thousand Winter Gang. However, the members have opposed his recommendation and instead adopted the previous name of Tokyo Manji Gang. This resulted in the birth of the Tokyo Manji Gang Second Generation. In Tokyo Revengers Chapter 242, the manga finally revealed the complete list of officials and members of the newly born Toman.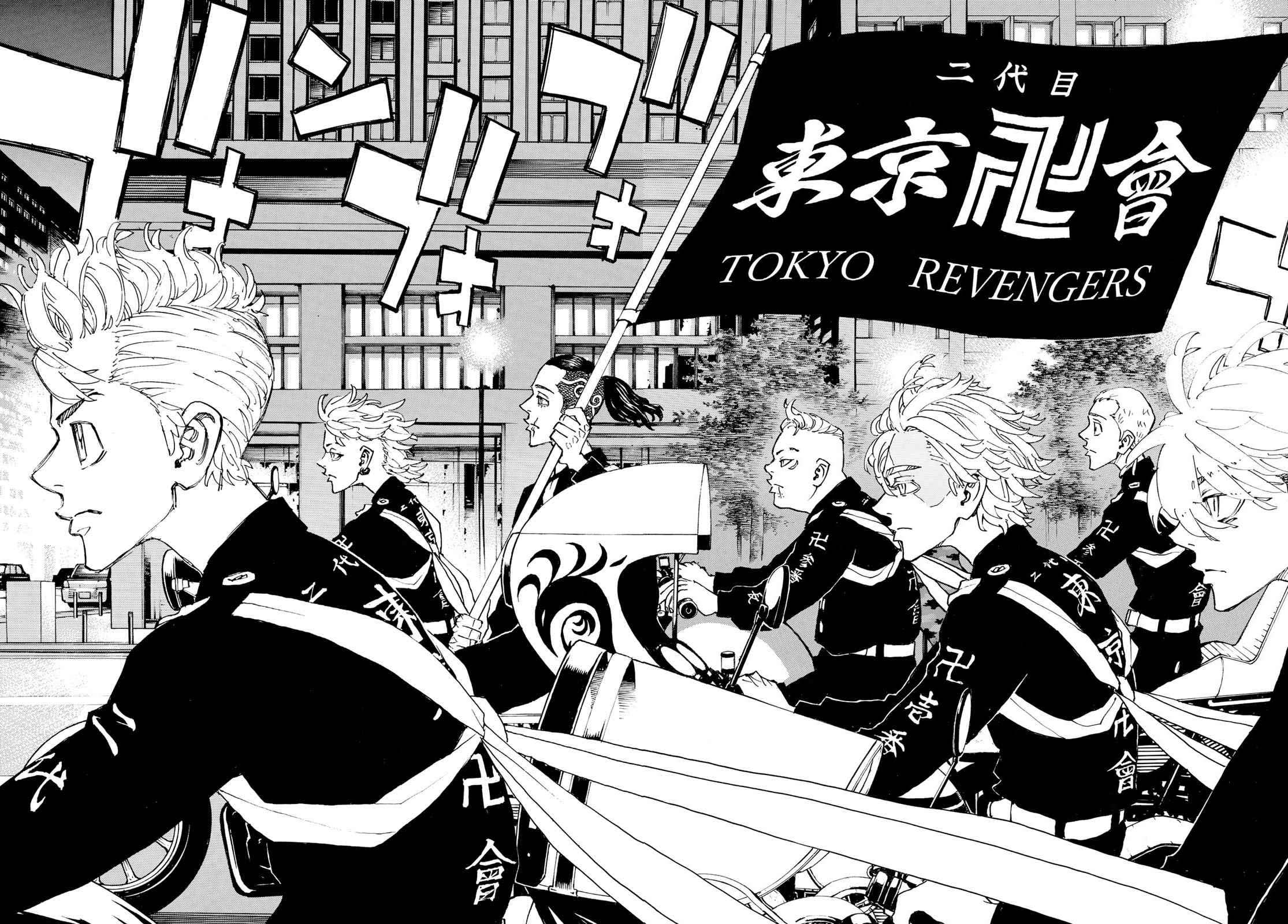 Here, we will be listing down the officers of the Second Generation of Toman:
Takemichi Hanagaki – President
Chifuyu Matsuno – Vice-President
Seishu Inui – First Division Captain
Takashi Mitsuya – Second Division Captain
Haruki Hayashida – Third Division Captain
Nahoya Kawata – Fourth Division Captain
Senju Kawaragi – Fifth Division Captain
Hakkai Shiba – Second Division Vice-Captain
Ryohei Hayashi – Third Division Vice-Captain
Souya Kawata – Fourth Division Vice-Captain
Atsushi Sendo – First Division Member
Kazushi Yamagishi – First Division Member
Takuya Yamamoto – First Division Member
Makoto Suzuki – First Division Member
With Takemichi as the leader of Toman 2nd Generation, they challenge the currently reigning gang in Japan, Kanto Manji Gang, led by Manjiro Sano. In Chapter 244 of Tokyo Revengers manga, they are about to face each other.
More About Tokyo Revengers
Tokyo Revengers follows the story of Takemichi Hanagaki who traveled to the past to save Hinata Tachibana, her high school ex-girlfriend. With the help of Naoto Tachibana, Takemichi's mission was to stop Tokyo Manji Gang from murdering Hinata. Takemichi time-leaped back to 12 years and found himself as a student. His mission was to take over Tokyo Manji Gang and save all of his loved ones.
Tokyo Revengers is a manga series written by Ken Wakui. The manga already produced 22 volumes since its publication in March 2017 under Kodansha. In April 2021, an anime adaptation of Tokyo Revengers was released. The anime adaptation was produced by LIDENFILMS, along with Kodansha, Pony Canyon, and Ultra Super Pictures as producers.
For more updates on Tokyo Revengers and other new manga and anime, follow us here.