Following the announcement of the live-action adaptation of the well-known manga series by Eiichiro Oda, Netflix has officially announced the main cast of the Straw Hat Pirates in the upcoming One Piece live-action series.
According to the cast reveal posted on Twitter by Netflix's One Piece account, Monkey D. Luffy will be played by Inaki Godoy, a Mexican actor who also appeared on a Netflix show titled Who Killed Sara? Along with Inaki are Emely Rudd, Mackenyu, Jacob Romero Gibson, and Taz Skylar. Check out the following details for the character roles:
Inaki Godoy as Monkey D Luffy
Mackenyu as Roroanao Zoro
Emily Rudd as Nami
Jacob Romero Gibson as Usopp
Taz Skylar as Sanji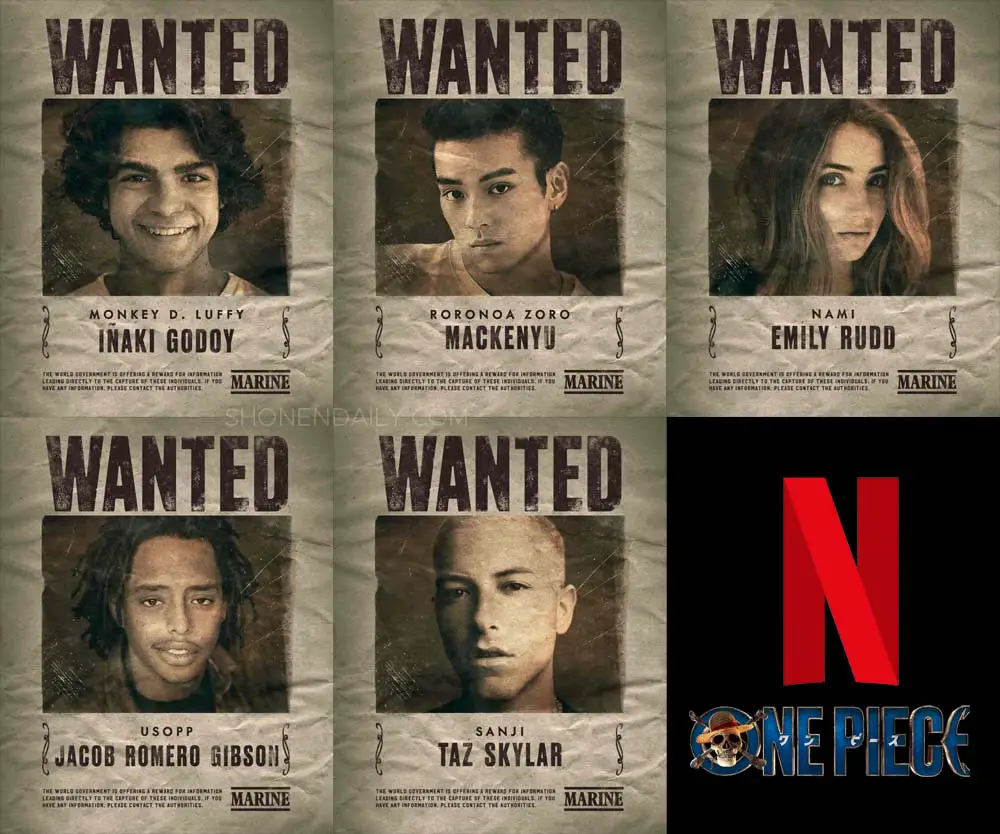 The first season of Netflix's One Piece live-action will only be having a total of 10 episodes and is reported to cover the East Blue Arc. In the anime, the East Blue Arc has more than 50 episodes. Knowing that Sanji was already included in the cast list, it's likely that the reported 10 episodes of the first season of One Piece live-action will feature the arc protagonists such as Morgan, Kuro, Don Krieg, and Arlong.
Welcome to Netflix Straw Hats! @InakiGodoy, @mackenyu1116, @emilysteaparty, @itsbookofjacob and Taz Skylar. pic.twitter.com/sLwsJlO37P

— ONE PIECE(ワンピース) Netflix (@onepiecenetflix) November 9, 2021
As of the moment, there is still no official release date for the upcoming One Piece live-action series.