Following the announcement of the live-action adaptation of the well-known manga series by Eiichiro Oda, Netflix has officially announced the main cast of the Straw Hat Pirates in the upcoming One Piece live-action series.
According to the cast reveal posted on Twitter by Netflix's One Piece account, Monkey D. Luffy will be played by Inaki Godoy, a Mexican actor who also appeared on a Netflix show titled Who Killed Sara? Along with Inaki are Emely Rudd, Mackenyu, Jacob Romero Gibson, and Taz Skylar. Check out the following details for the character roles:
Inaki Godoy as Monkey D Luffy
Mackenyu as Roroanao Zoro
Emily Rudd as Nami
Jacob Romero Gibson as Usopp
Taz Skylar as Sanji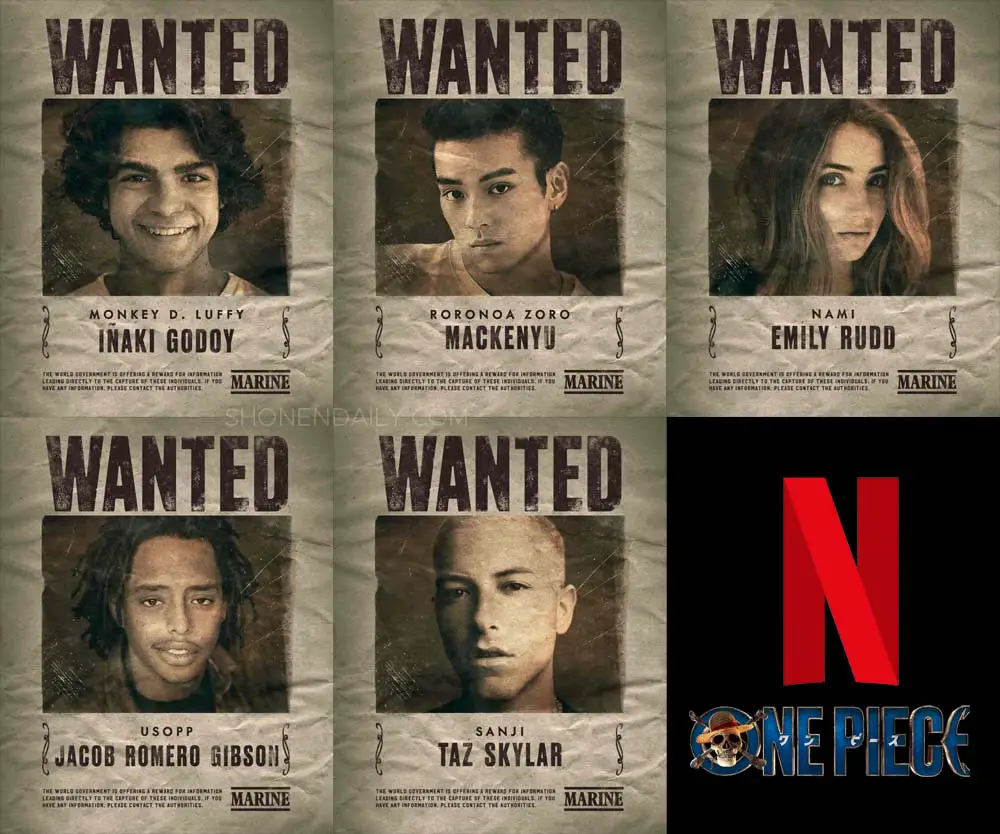 The first season of Netflix's One Piece live-action will only be having a total of 10 episodes and is reported to cover the East Blue Arc. In the anime, the East Blue Arc has more than 50 episodes. Knowing that Sanji was already included in the cast list, it's likely that the reported 10 episodes of the first season of One Piece live-action will feature the arc protagonists such as Morgan, Kuro, Don Krieg, and Arlong.
Welcome to Netflix Straw Hats! @InakiGodoy, @mackenyu1116, @emilysteaparty, @itsbookofjacob and Taz Skylar. pic.twitter.com/sLwsJlO37P

— ONE PIECE(ワンピース) Netflix (@onepiecenetflix) November 9, 2021
As of the moment, there is still no official release date for the upcoming One Piece live-action series.
Explore One Piece Theories
Do you love reading One Piece theories? If so, please check our One Piece theory section and tell us your opinion about the theories and predictions that we publish.
More About One Piece
One Piece follows the story of Monkey D. Luffy, a young man who becomes a rubber man after eating Gomu Gomu no Mi. Luffy dreams of becoming the next pirate king. Luffy sets sail for the Grand Line, aided by his crew and other friends, in search of the treasure known as One Piece.
One Piece is a Japanese manga series written and illustrated by Eiichiro Oda. Shueisha published the first serialization of the manga in 1997. Currently, One Piece already has 99 volumes. One Piece also received its own TV anime adaptation, as well as several anime films.
For more updates on One Piece and other new manga and anime, follow us here.