Eiichiro Oda has just dropped another trailer for the upcoming One Piece Film: Red and surprised fans with Shanks' daughter reveal.
This isn't the first time the One Piece fandom has seen the children of Yonko. From the main story of the One Piece series, the manga creator has already introduced many sons and daughters of the current Yonko. We have seen Whitebeard's, Big Mom's, and even Kaido's. And with the upcoming new One Piece anime film, the mysterious Shanks has finally revealed his daughter named Uta.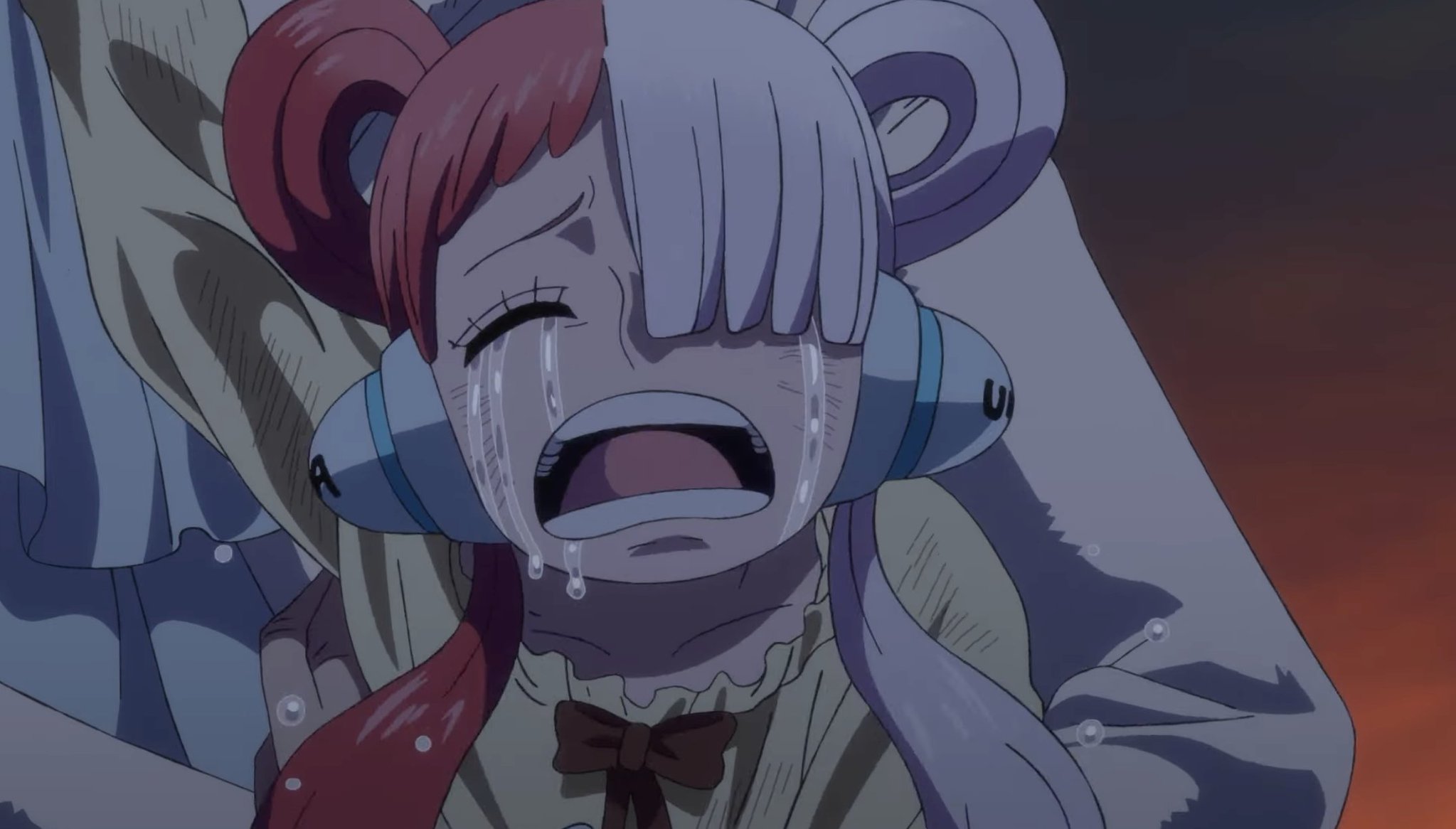 The new One Piece Film: Red trailer features a short moment between Shanks and Uta, where Shanks is spotted leaving Uta when she was still a child. The new trailer even emphasized how much Shanks values Uta, as he tells her that even though they are apart, she will be his daughter.
This is unexpected! One Piece Film: Red 2nd trailer is now available 🔥https://t.co/6Blo98V85j pic.twitter.com/qG6eOTa94m

— Shonen Daily (@shonendaily_ofl) April 12, 2022
While the trailer confirmed that Shanks has a daughter, we are yet to confirm if Uta is really Shanks's daughter by blood. As we all know, we have seen Whitebeard refer to his crew members as his children, even though they are not blood-related.
You can find the new One Piece Film: Red trailer below.
Explore One Piece Theories
Do you love reading One Piece theories? If so, please check our One Piece theory section and tell us your opinion about the theories and predictions that we publish.
More About One Piece
One Piece follows the story of Monkey D. Luffy, a young man who becomes a rubber man after eating Gomu Gomu no Mi. Luffy dreams of becoming the next pirate king. Luffy sets sail for the Grand Line, aided by his crew and other friends, in search of the treasure known as One Piece.
One Piece is a Japanese manga series written and illustrated by Eiichiro Oda. Shueisha published the first serialization of the manga in 1997. Currently, One Piece already has 99 volumes. One Piece also received its own TV anime adaptation, as well as several anime films.
For more updates on One Piece and other new manga and anime, follow us here.