One of the most anticipated anime films of 2022, One Piece Film: Red, is getting close to its release date. Manga author Eiichiro Oda is also preparing for the anime film's debut, and to give fans a little bit of a sneak peek at the upcoming anime film, a new trailer has just been released featuring more details about Uta's background.
As seen in the new trailer, Luffy already knew Uta. The crew, specifically Usopp and Chopper, asked Luffy how he knew Uta, to which Luffy revealed that she was Shank's daughter. The trailer also features Uta and Luffy's childhood while playing together, suggesting that they have spent some time together, which is not mentioned in the main story of the One Piece series.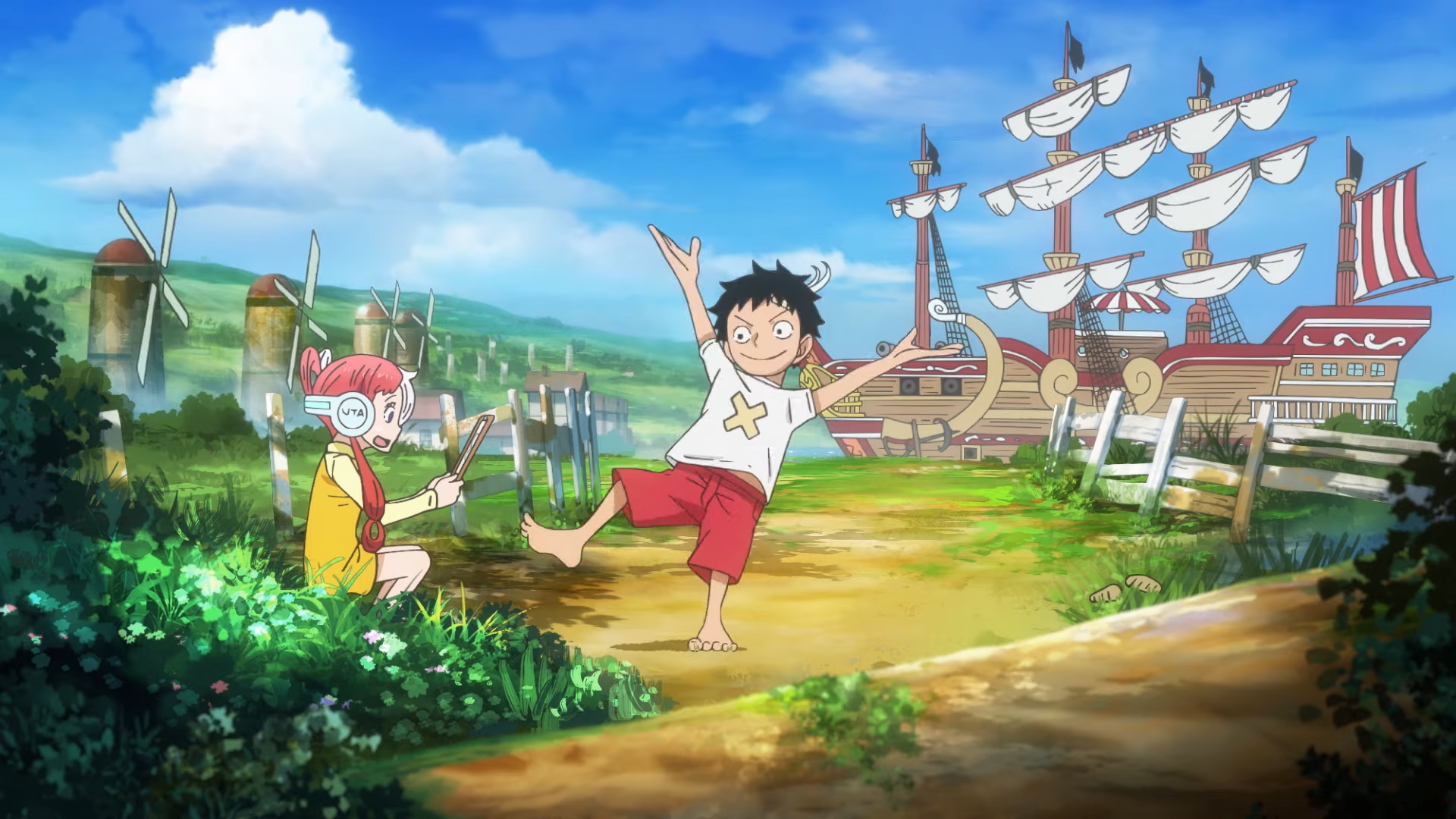 Apart from the connection between Luffy and Uta, the trailer also revealed the official premiere date of One Piece Film: Red, which is dated August 6, 2022. The plot for the anime film was also revealed, which you can read below.
To watch the new trailer, make sure to check it from here.
One Piece Film: Red Plot
Uta, the most beloved singer in the world. Her singing voice, which was transmitted while hiding her identity, was described as "another dimension". A live concert will be held in which she appears in front of her public for the first time. The long-awaited singing voice of the whole world echoes as all kinds of Utafans fill the venue with the colorful pirates, the marine who is on the lookout, and the Straw Hat Pirates led by Luffy who just came to look forward to her singing voice without knowing anything. I was about to cross. The story begins with the shocking fact that she is the "daughter of Shanks." She just wants to make the world happy with songs, and Uta stands on the stage. Gordon, a mysterious person who knows her past in her Uta, and a glimpse of Shanks' shadow. The encounter between Luffy and Uta, who reunited on the music island of Elegia, dates back to the village of Fusha 12 years ago.
Note: The original plot description found in the trailer was written in Japanese. There may be some errors with the translated plot above, as we only used Google's translator to translate them into English.