La lucha entre los capitanes de los Piratas del Sombrero de Paja y los Piratas Bestia parece que acaba de empezar, pero la batalla entre sus manos derechas ya ha concluido. En el último manga de One Piece, el capítulo 1036 confirmó que Zoro fue capaz de derrotar a King, la mano derecha de Kaido, después de su intensa batalla.
La victoria de Zoro no es como cualquier otra victoria en el pasado, ya que primero tiene que descubrir la debilidad del rey. Como todos sabemos, King es uno de los personajes más misteriosos del arco del país de Wano, ya que su verdadera identidad y raza están ocultas al público. Ni siquiera el Gobierno Mundial ha sido capaz de revelar el rostro de King. Pero durante el combate entre Zoro y King, los fans pudieron saber más sobre King.
La raza de King es un Lunario, y al ser de esta raza, King tiene una increíble dureza física que le permite sobrevivir en cualquier entorno natural. Una de las características más notables de King es la llama que lleva en la espalda, que lo hace tan resistente que ni siquiera los fuertes ataques de Zoro fueron capaces de dañarlo.
Sin embargo, mientras ambos luchan, Zoro descubre cómo funciona el poder del rey. Resulta que cuando el rey apaga el fuego de su espalda, el enemigo pierde su resistencia a cambio de un aumento de agilidad y velocidad. Con esto, Zoro pudo aprovecharse de la debilidad del rey, lo que le llevó a la victoria.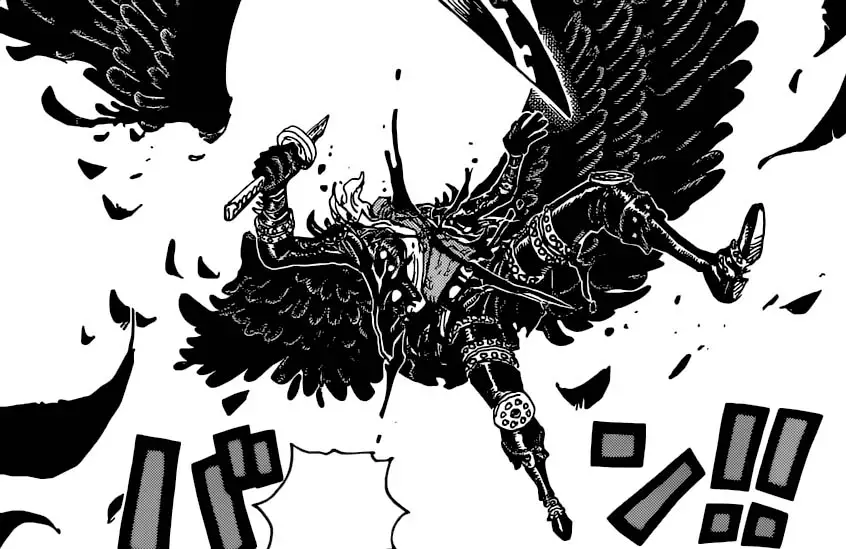 Con la victoria de Zoro, las tres estrellas de los Piratas Bestia fueron derrotadas. Anteriormente, el manga de One Piece también mostró cómo Sanji derrota a Queen e Inuarashi a Jack con la ayuda de su forma Sulong. Lo que queda ahora es la lucha contra Kaido y Big Mom. El cliffhanger del capítulo 1036 insinúa que la serie se reanudará con la batalla entre Luffy y Kaido.
Explore One Piece Theories
Do you love reading One Piece theories? If so, please check our One Piece theory section and tell us your opinion about the theories and predictions that we publish.
More About One Piece
One Piece follows the story of Monkey D. Luffy, a young man who becomes a rubber man after eating Gomu Gomu no Mi. Luffy dreams of becoming the next pirate king. Luffy sets sail for the Grand Line, aided by his crew and other friends, in search of the treasure known as One Piece.
One Piece is a Japanese manga series written and illustrated by Eiichiro Oda. Shueisha published the first serialization of the manga in 1997. Currently, One Piece already has 99 volumes. One Piece also received its own TV anime adaptation, as well as several anime films.
For more updates on One Piece and other new manga and anime, follow us here.