The new One Piece manga chapter is yet to be officially released on July 18th, but the spoilers and contents for Chapter 1019 have already been leaked online. While the spoilers suggest that the manga will cover the fight between Sasaki and Franky, everyone's attention is focused on Yamato's hybrid form.
Yamato's hybrid form was previewed in the last few spreads of the alleged One Piece Chapter 1019 spoilers and raw scans. According to the leaked details, Yamato also accidentally ate the devil fruit that Kaido obtained. However, Yamato revealed that he only ate the devil fruit because he was hungry.
Kaido is confronted by her daughter after defeating Luffy. While Luffy's status is still unstable, Yamato strongly believes that the captain of the Straw Hat Pirates will return. Yamato vows that she will do her best to stop her father until Luffy's return.
The leaked One Piece Chapter 1019 raw scans see Yamato transforming into her hybrid form. The name of Yamato's devil fruit hasn't been revealed yet, but the devil fruit's hybrid form features long pointed ears and two horns on her forehead. Unlike Kaido's hybrid form, Yamato got a beautiful hybrid transformation.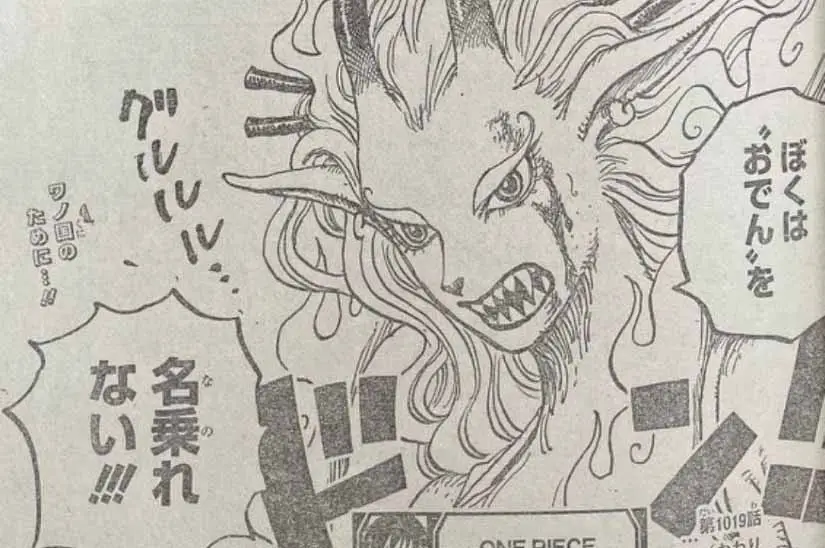 Based on what we see in the image above, it seems that Yamato's devil fruit could be inspired by a mythical creature, just like his father's devil fruit. Well, let's see what really is her devil fruit in the next chapter of One Piece manga.