El combate entre Sanji y Queen ha concluido finalmente, y los fans están sorprendidos al ver cómo el hijo del Juez Vinsmoke fue capaz de derrotar a una de las Estrellas de las Bestias Piratas. Aunque Queen tiene el poder y las habilidades de los hermanos de Sanji, parece que éste pudo con todos ellos, como se muestra en el capítulo 1035 de la serie de manga One Piece.
Desde el inicio de la lucha contra Queen, Sanji parece tener dificultades para enfrentarse al enemigo. Las cosas parecían empeorar después de que el cocinero de los Piratas del Sombrero de Paja experimentara la manifestación del experimento de Germa 66.
Con el inesperado despertar de la mejora, Sanji piensa que también perderá sus emociones, lo que hará que le pida a Zoro que lo elimine si esto sucede. Afortunadamente, fue capaz de controlar y retener sus emociones mientras ganaba el exoesqueleto y la fuerza física sobrehumana.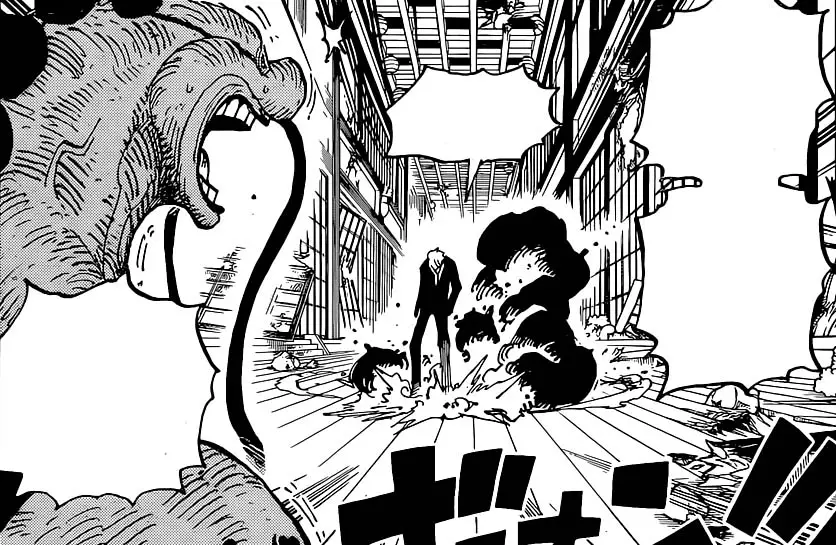 Después de que Sanji destruyera su Raid Suit, Queen se enfadó, ya que esperaba ver su poder. Como resultado, Queen revela a Sanji que posee las habilidades científicas de sus hermanos, así como su Raid Suit.
Sabiendo que Sanji ha perdido su Raid Suit, el enemigo piensa que puede derrotarlo fácilmente. Sin embargo, esto no ocurrió después de que Sanji demostrara su nuevo poder. Al mismo tiempo, Sanji se agita después de saber que Queen fue el que dañó a la dama.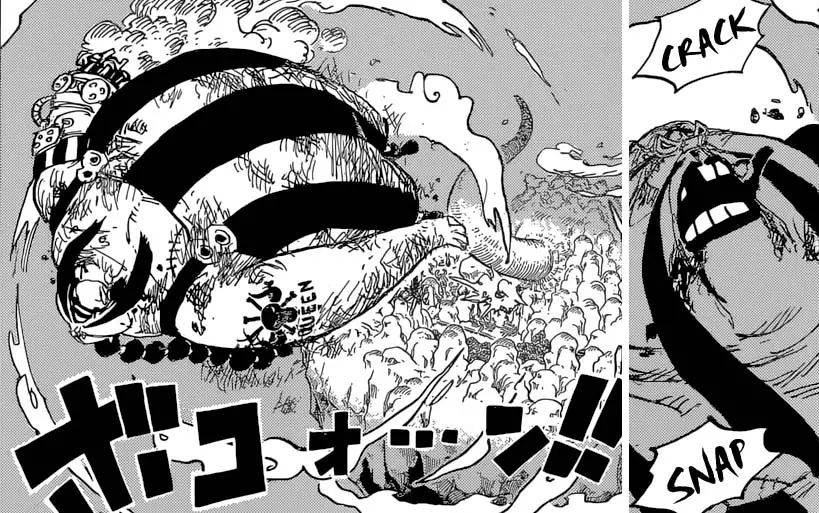 Con el fuerte ataque de Sanji, Queen se encontró volando fuera de la isla Onigashima. A juzgar por su aspecto, parece que Queen ha perdido el conocimiento y está a punto de caer al agua a menos que alguien lo salve.
¿Qué opinas del combate entre Sanji y Queen? ¿Crees que Queen sobrevivirá después de que Sanji lo lance fuera de la Onigashima?
Explore One Piece Theories
Do you love reading One Piece theories? If so, please check our One Piece theory section and tell us your opinion about the theories and predictions that we publish.
More About One Piece
One Piece follows the story of Monkey D. Luffy, a young man who becomes a rubber man after eating Gomu Gomu no Mi. Luffy dreams of becoming the next pirate king. Luffy sets sail for the Grand Line, aided by his crew and other friends, in search of the treasure known as One Piece.
One Piece is a Japanese manga series written and illustrated by Eiichiro Oda. Shueisha published the first serialization of the manga in 1997. Currently, One Piece already has 99 volumes. One Piece also received its own TV anime adaptation, as well as several anime films.
For more updates on One Piece and other new manga and anime, follow us here.