Following Senju Kawaragi's true identity reveal, Tokyo Revengers surprised fans with another character detail reveal. This time, the manga has officially revealed the real name of the leader of Rokuhara Tandai, South Terano, along with his background story.
South Terano has been introduced in Tokyo Revengers as one of the three deities. Unlike the other characters in the series, South Terano has a darker past than anyone else. According to Chapter 227 titled "Gangster", South Terano's real name was Minami Terano.
South Terano grew up in the slums of a favela in Brazil. He lived together with his bedridden mother, and his only source of entertainment was an old, out-of-tune piano. A man named Dino used to take care of his mother.
Being a foreign child, Dino taught him how to live in the favelas. He first experienced violence at the very age of 5 after murdering Dino's enemies. By doing this, Dino called him South. Dino was a gangster and was being feared by the town. With the money he gained, he bought himself a pair of shows and thus, learned the benefits of violence.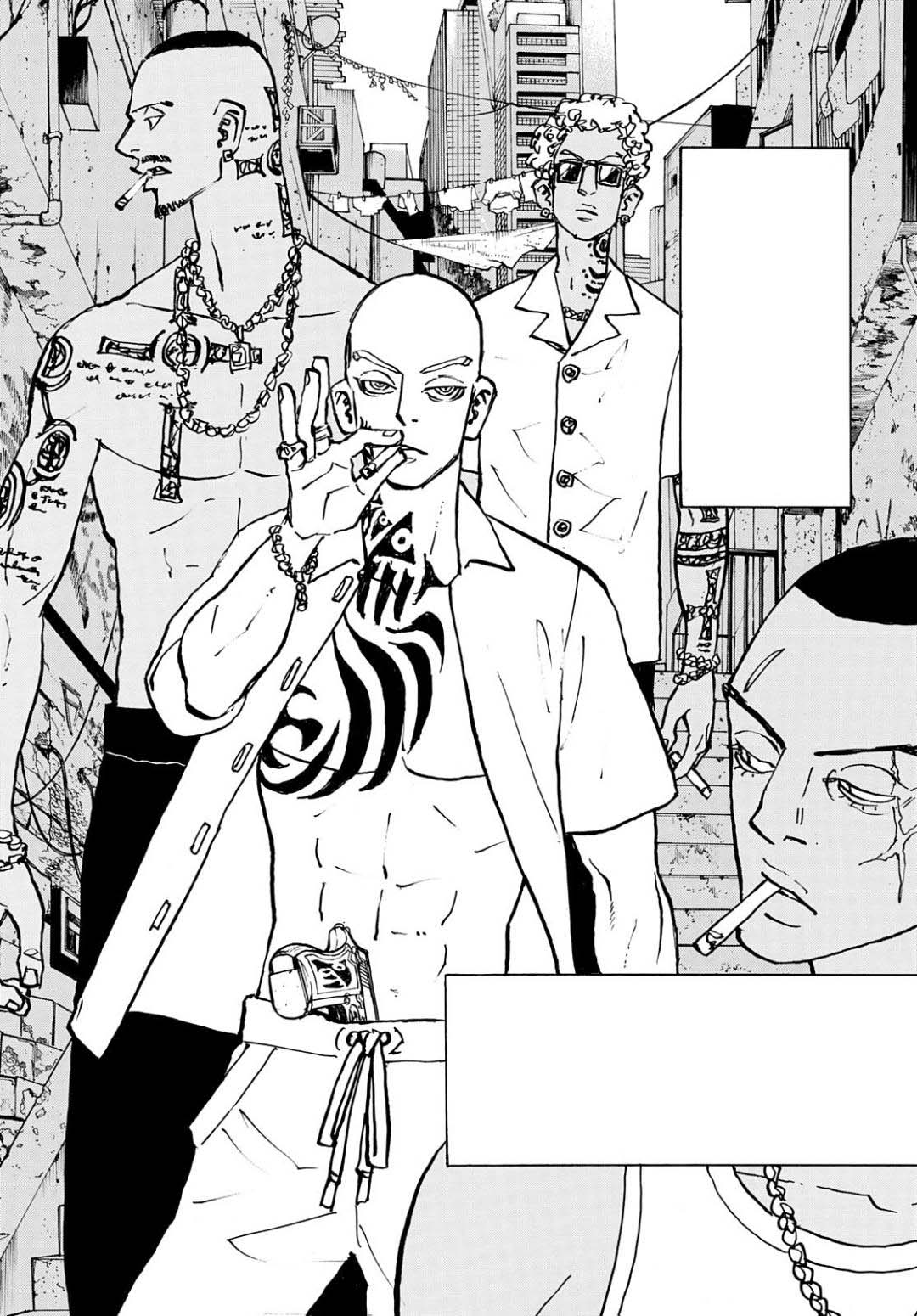 Then at the age of 12, South Terano killed Dino. While in tears, the "Tyrant" Terano succeeded at the age of 12 and became the leader of Dino South gang. However, at the age of 14, an enemy gang raided Minami's house and took his mother's life, resulting in him losing both of his parents.
Terano then moved back to Japan to live with his grandparents. He continued his gang activities and ended up in a juvenile. From there, South meets the members of Tenjiku and other gangs. South showed his strength and defeated all the members of the known gangs in Tokyo. Upon his release, South Terano immediately founded Rokuhara Tandai, along with the former members of the gang that he defeated inside the prison.
More About Tokyo Revengers
Tokyo Revengers follows the story of Takemichi Hanagaki who traveled to the past to save Hinata Tachibana, her high school ex-girlfriend. With the help of Naoto Tachibana, Takemichi's mission was to stop Tokyo Manji Gang from murdering Hinata. Takemichi time-leaped back to 12 years and found himself as a student. His mission was to take over Tokyo Manji Gang and save all of his loved ones.
Tokyo Revengers is a manga series written by Ken Wakui. The manga already produced 22 volumes since its publication in March 2017 under Kodansha. In April 2021, an anime adaptation of Tokyo Revengers was released. The anime adaptation was produced by LIDENFILMS, along with Kodansha, Pony Canyon, and Ultra Super Pictures as producers.
For more updates on Tokyo Revengers and other new manga and anime, follow us here.