Yuki Tabata's latest Black Clover Chapter 338 just revealed another interesting fact about the captain of the Black Bull Squad. Previously, the manga series introduced Ryuudou Ryuuya, and most of the fans thought that Ryuudou was Yami's brother. However, it seems that was not the case as the manga author just revealed the real sibling of Yami Sukehiro.
As seen in Chapter 338, Asta learned that the Land of the Sun is his captain's homeland. While this is an interesting fact about Yami, Asta was shocked when Shogun Ryuudou Ryuuya told him that Ichika was Yami's younger sister. This moment happened after the bandit attack, when the Shogun asked Ichika to fight them.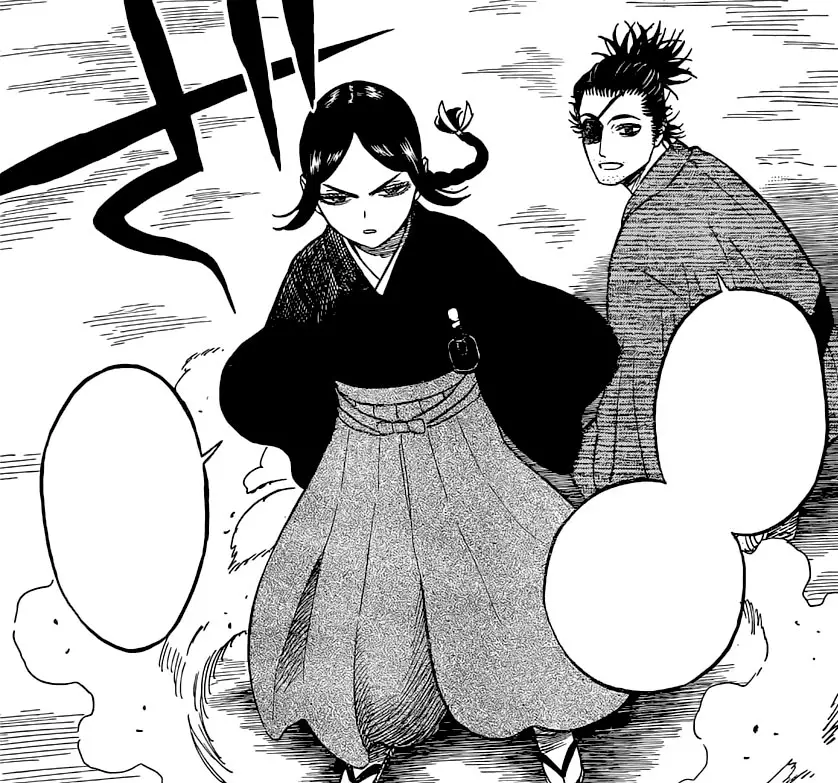 Ichika makes her debut in Black Clover Chapter 337. On her debut, she was seen standing beside the Shogun and is considered as one of Ryuudou Ryuuya closest aid.
It is also worth noting that we did not hear anything from her during her introduction until the release of Black Clover Chapter 338. The chapter also hints that she hates men. This is due to the fact that he told Asta that she hated men like him.