Tokyo Revengers Chapter 228, titled "Beat Hell Out Of" has officially been released on October 26, 2021. The new manga covers the conclusion of the battle between the leader of Rokuhara Tandai and the two executives of Brahman.
South vs Brahman's Executives
The chapter starts with the ongoing clash between the two gangs. The two executives of the Brahamn Gang were seen attacking South Terano. Wakasa showed his insane agility and dodged South's attack. At the same time, Wakasa countered South and was able to land a kick on South Terano's face.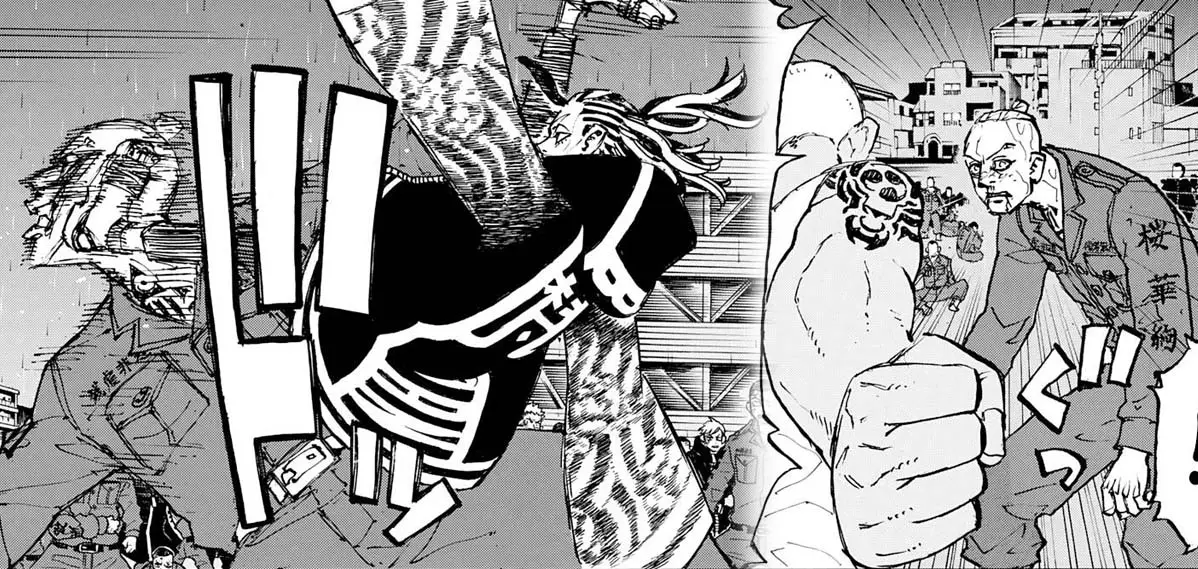 The members of Rokuhara Tandai who witnessed the swiftness of Wakasa were shocked to see how their leader was attacked. Following Wakasa, Keizo Arashi also launched his powerful punch. With Wakasa's previous attacks, Keizo was also able to hit South Terano on his face. Keizo's punch throws the leader of the Rokuhara Tandai.
Mikey Doubted Brahman's Victory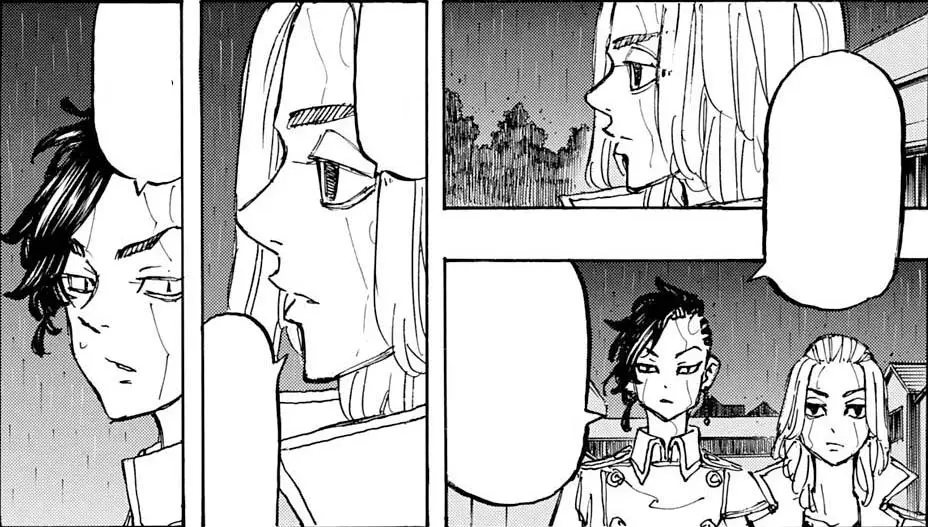 The combined attacks of Wakasa and Keizo shocked every member of Rokuhara Tandai, while Kokonoi and Mikey appeared on the panel once again. Kokonoi asked Mikey about the conclusion of the battle, naming Brahman as the winner, but Mikey doubted it.
South Terano Shares His Past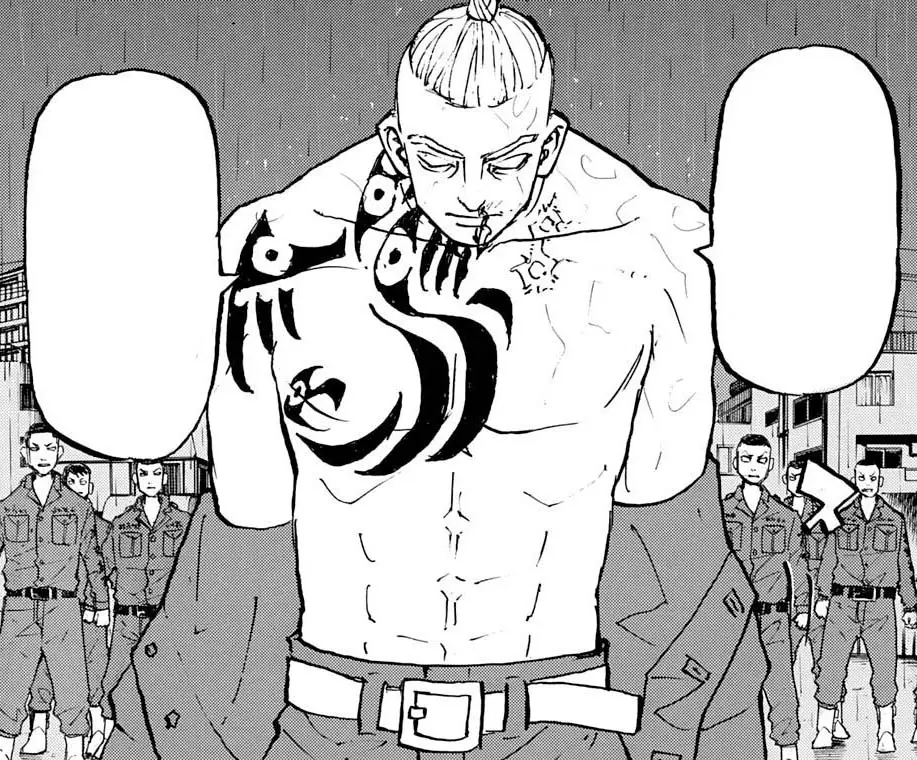 Shortly after that, the leader of Rokuhara Tandai stands up and tells everyone that, at the age of 12, he beat and killed a man who he referred to as his father. South Terano also starts removing his clothes and everyone sees the gun wounds that he received during the raid on his home at the age of 14. According to South, he struggled between life and death with those scars from his childhood.
South Terano Defeats Wakasa and Keizo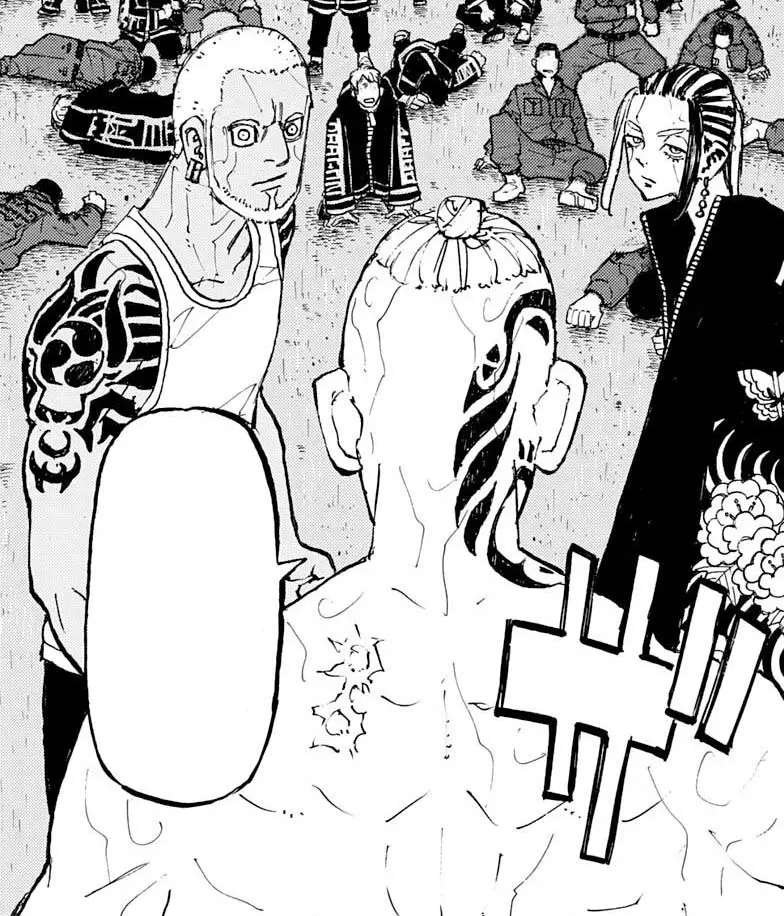 Just right after he told his story, South attacked both of the Brahman's executives and put them down. Keizo and Wakasa have been defeated while they hear South express how he has come to love violence.
Senju Kawaragi Challenges South Terano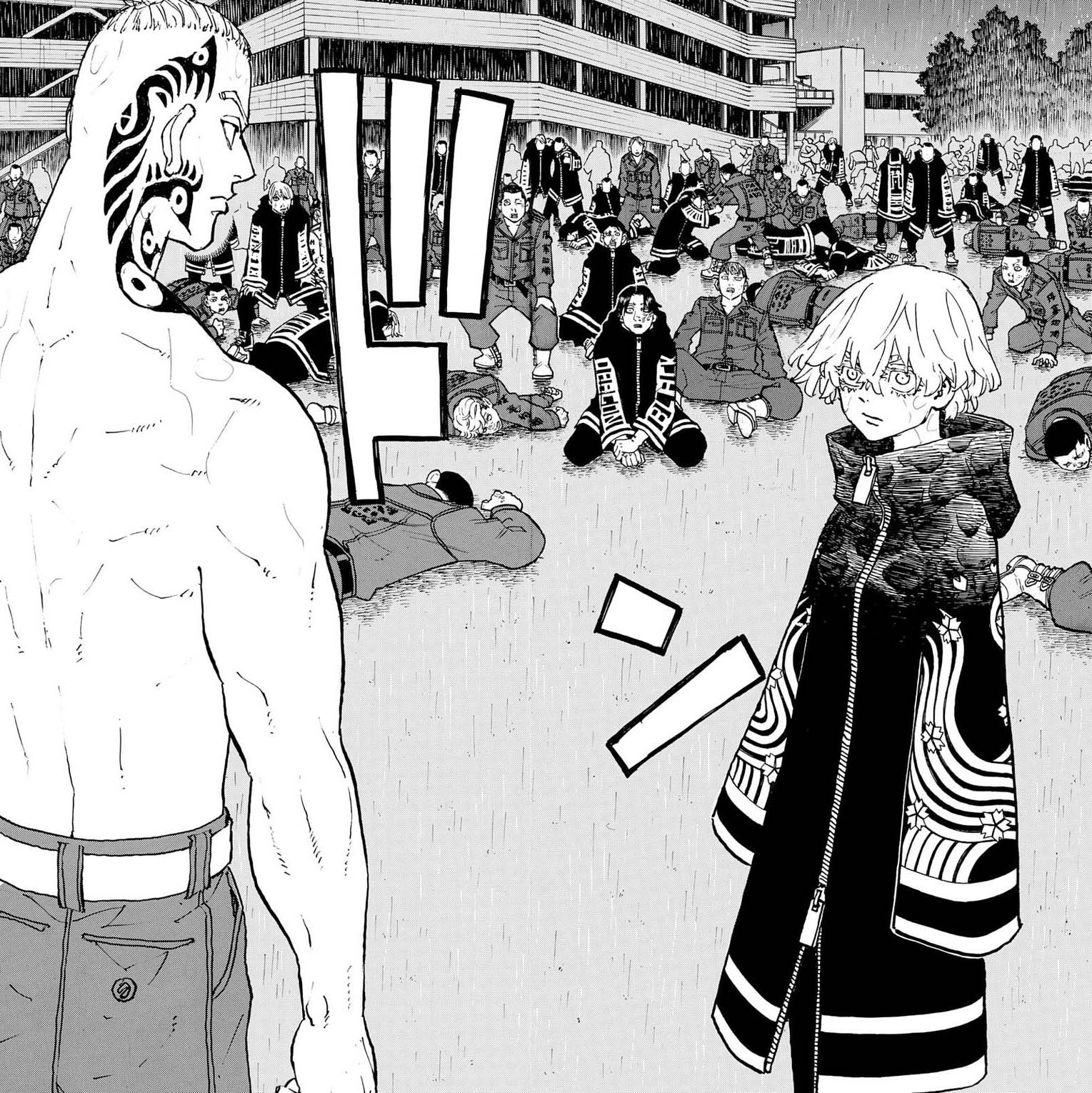 The legendary duo of the first-generation Black Dragons have been taken out by South Terano alone. This triggers the leader of Brahman to step in. Senju Kawaragi, the leader of Brahman gang, told South Terano that she would be his next opponent, after telling Wakasa that she couldn't just stand and watch how they were being defeated.